Tea and toast, coffee and cake, or perhaps a healthy smoothie instead! don't forget about the little touches which we often take for granted.
Small appliances may be small but they are often the most utilised appliances in our day to day lives. When it comes to tea and toast in the mornings, baking cakes with the help of a stand mixer or blender or perhaps an espresso after dinner from the coffee machine these products really are the unsung heroes!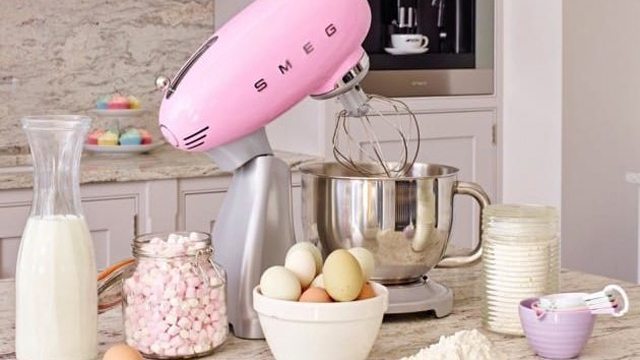 Stand mixers make the perfect small appliance for anyone who loves to bake. Available in a range of stunning colours such as cream, pastel green, pastel blue, pink, red, silver and black, these mixers will match any colour scheme. With great features like a locking stainless steel mixing bowl, variable speeds and direct drive motors they will keep you baking for years to come.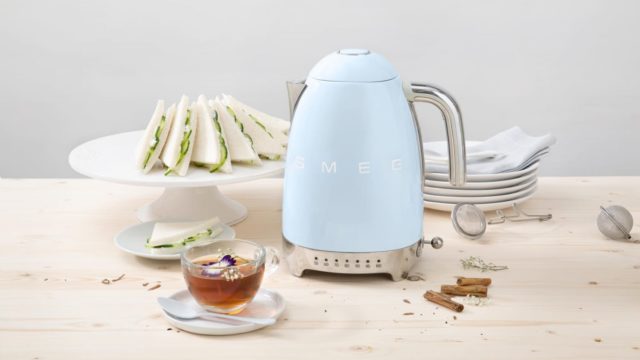 Your kettle is not just there to look great, it also makes a great cup of tea. Available in our range of small appliances in stunning colours such as cream, pastel green, pastel blue, polished steel, pink and black, these kettles will go well with any kitchen colour scheme. Certain models even feature multiple temperature settings from 50°C to 100°C allowing you to create your perfect brew!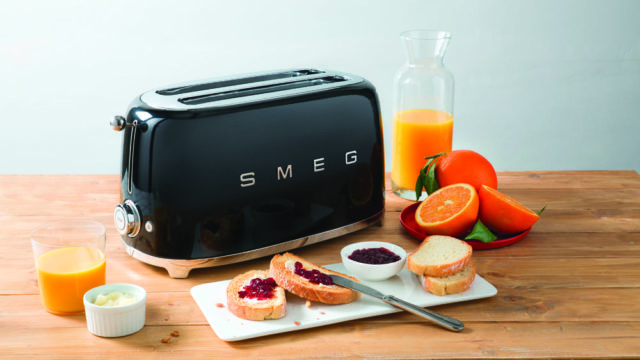 Love a perfect slice of toast in the mornings? Don't assume that all toasters are the same, they may all toast your bread but some better than others. Available in our range of small appliances in lovely colours such as cream, pastel green, pink, red, pastel blue, chrome and black, these toasters are the perfect accessory for any kitchen. With a the choice of 2 or 4 slices, you'll never have 'average' toast again.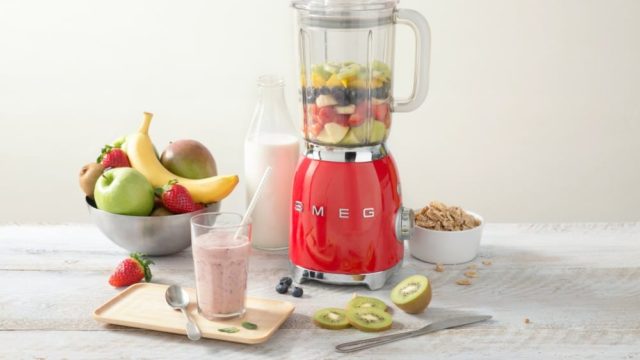 Smoothie season can be all year round with these brilliant blenders. Available in our range of small appliances in stunning colours such as black, cream, pastel green, pastel blue, pink, red and silver, these blenders will be a daily essential. With 4 speed settings you can create your favourite smoothies within minutes, simply add your ingredients and off you go!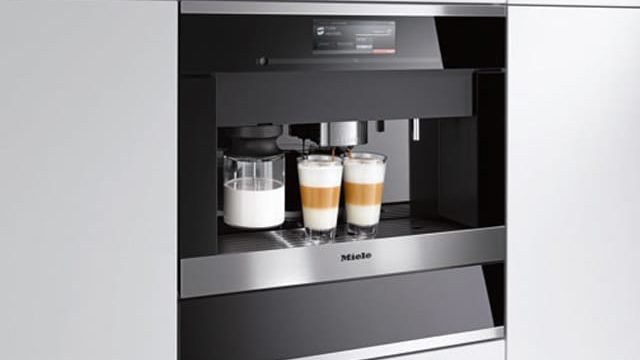 Coffee machines are an essential part of a coffee lover's kitchen, whether you need a strong luxury coffee at the touch of a button to accommodate those early mornings or simply like to show off your coffee making skills at dinner with friends. Built-in or freestanding, nothing is more impressive for a coffee lover than a proper posh coffee.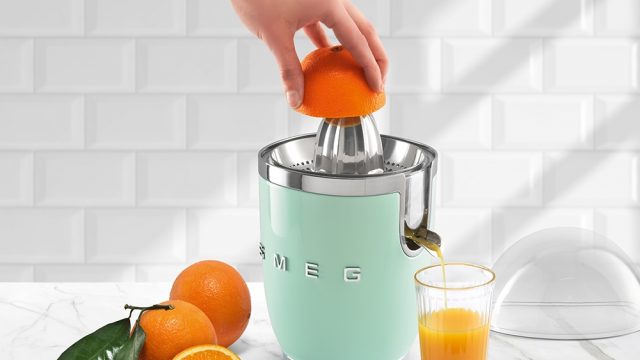 If fresh fruit juice is a morning must have then a juicer is the perfect accessory for your kitchen. Citrus and Slow Juicer's from Smeg are a new extension to their ever growing range of 50s style appliances. Crafted perfectly to produce amazing cold-pressed juices, encourage your family to embrace fresh healthy juices every day.
Choosing your Small Appliances
Small appliances are often taken for granted but actually they can be the most utilised items in your kitchen. Think about how often you boil your kettle, pop a muffin in your toaster in the morning or press the button on your coffee machine for a quick wake up espresso, these items are incredibly important to our daily lives.
Maybe you love to make smoothies for a healthy start to the day or perhaps you enjoy baking a cake on a Sunday afternoon, well that's where your blender or stand mixer comes into it's own, items we take for granted but actually we can't live without. Why not add a splash of colour in your minimalist kitchen with a matching set of small appliances?