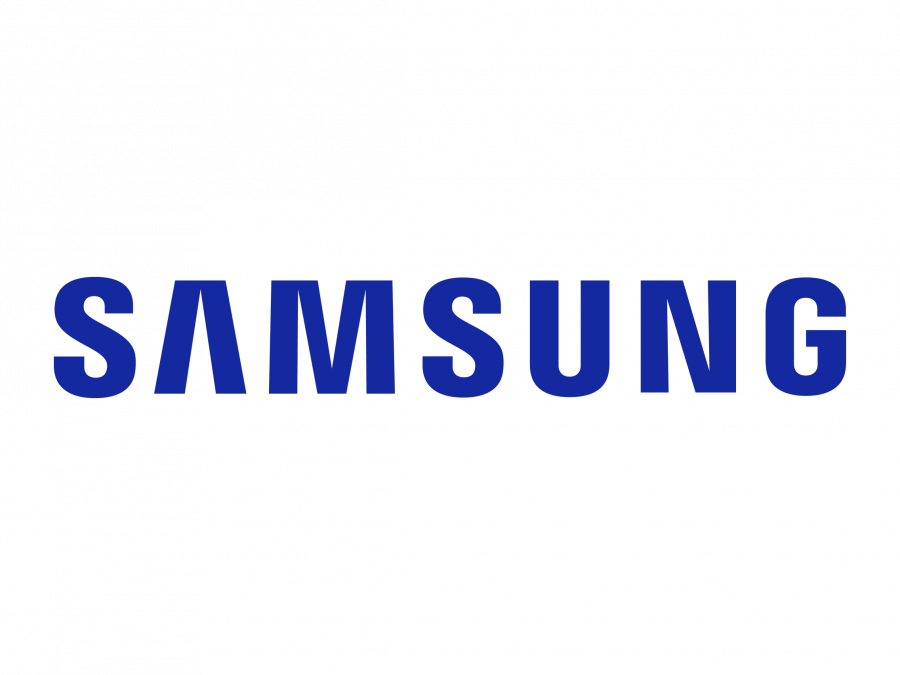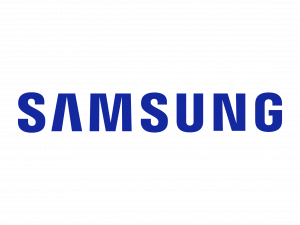 Samsung at Appliance City
Samsung are a well established and popular brand amongst our customers, making them a top choice, especially when it comes to refrigeration. With high quality, stunning design and innovative technology, Samsung are a brand you can rely on. With models such as the Family Hub, Food Showcase and AddWash, and features like EcoBubble, Metal Cooling and Family Entertainment, Samsung are a brand needed in every family home.
Samsung American style fridge freezers are not only stunning in their aesthetics but boast incredible features and functionality too. Increasingly popular amongst homeowners due to features like Twin Cooling Plus & Triple Fresh Cooling systems for fresher food, longer, Flexi Zone drawers and Cool Select Plus Zones, Samsung fridge freezers are hard to beat. With stunning models such as the Family Hub, RSG5UUBP1 and Food Showcase, and designed with busy lifestyles in mind, Samsung American fridge freezers are the perfect companion for any family household.
Samsung's superb range of fridge freezers are built to provide amazing performance while looking sleek and stylish. Powered by their Digital Inverter Compressors, Samsung's fridge freezers are more reliable, quiet and intelligent than before. Frost free functions spells the end of defrosting, while high energy efficiency makes Samsung fridge freezers cheap to run. Offering amazing flexibility with adjustable balcony shelves, slide and fold shelves and Space Max interiors, which optimise internal capacity, Samsung's 60cm and 70cm fridge freezers are the perfect option for any home.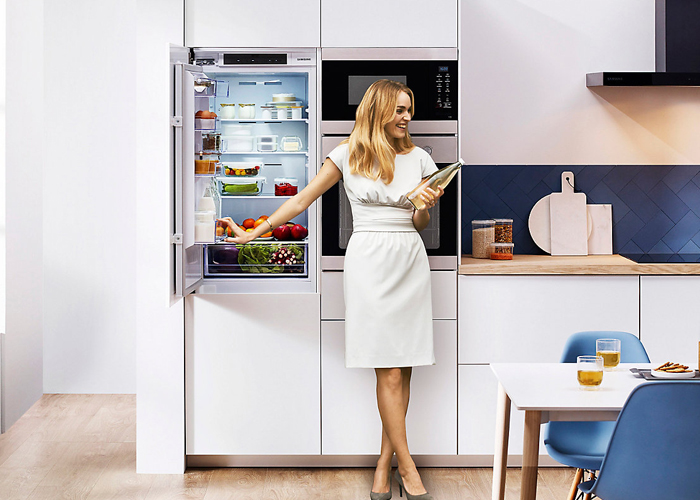 Samsung's range of integrated fridge freezers fit perfectly into your cabinetry for a sleek and seamless finish. Powered by their Digital Inverter Compressors, Samsung's integrated range, are more reliable, quiet and intelligent than ever before. With No Frost and Total Frost functions, defrosting will be hassle free. Prolonged freshness of your food and evenly distributed All-Around cooling means you will never have to worry about your food going off. Offering superb flexibility with easy slide freezer shelves and SpaceMax technology enabling more food storage, this range ticks all the boxes.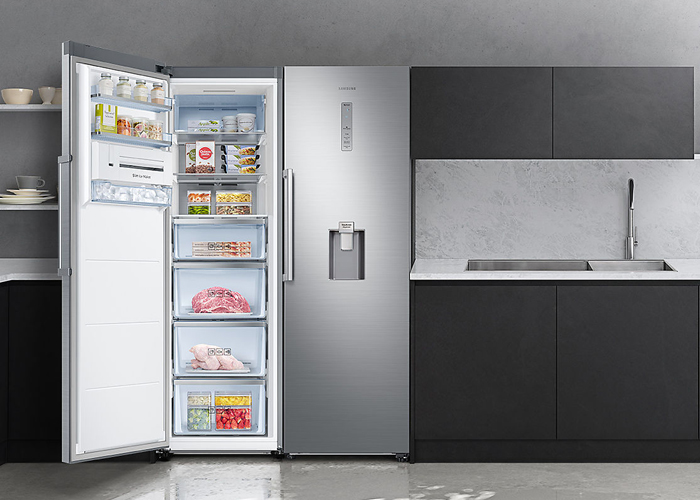 If it's a matching side by side fridge and freezer set you require then look no further, Samsung have a great range of freestanding matching sets including a mix of fridges and freezers that look superb when together. This option is often chosen as an alternative to an American style model due to the extra capacity you gain in the freezer and many models come with a joining kit to create the illusion of a single unit. Find yourself a stunning refrigeration combination to reflect your style – whether it's silver, black, white or stainless steel you're after, Samsung have your perfect match.
When it comes to Samsung laundry appliances, you can expect durability, reliability, innovation and efficiency. Samsung have a wide range of washing machines, tumble dryers and washer dryers with the latest innovative technology. With washing machines ranging from 8kg-12kg load capacity and up to 1600rpm with the choice of EcoBubble or AddWash models, there is a machine to suit your family needs.
Samsung offer a superb selection of built in ovens and four zone hobs to suit all requirements. With features such as activeClean, Electronic controls and soft close doors paired with superb oven capacities, the option for Pyrolytic self cleaning, dual cook & vapour cook models, there is a Samsung oven to suit even the most demanding cook. Samsung also do a great range of both gas and induction hobs, ideal for any kitchen.

About Samsung
Samsung are a well known brand and stand strong amongst many different market places. Founded in 1938 in Daego, Korea, Samsung believe that living by strong values is the key to a good business. They call their home appliance range – smart living. Samsung's library of products is very impressive ranging from home appliances such as washing machines and fridge freezers, to televisions, tablets, and smart phones.
Samsung introduce their latest washing machine range featuring their fantastic QuickDrive technology. Consisting of four intelligent models, with new dual drum technology, you can half the time on laundry, leaving more time for you. Samsung QuickDrive washes your load 50% faster. Saving you time and energy!
When put on its super speed setting, a daily load of laundry can be completed in an impressive 39 minutes, offering you a time saving solution you've always wanted but have never had, without compromising washing performance, energy efficiency, durability and fabric care. Samsung's unique Q-Drum consists of a large main drum and a plate in the back that rotates independently.
This is where the Dual Drum technology comes into play. Unlike conventional washing machines that repeatedly moves clothes up and down over the course of the cycle, these Samsung models move the clothes from top to bottom in the drum, and the plate in the back of the drum introduces a back and forth movement. This creates a revolutionary dynamic action powered by double forces that quickly yet gently and thoroughly remove dirt, to deliver an intense and complete wash cycle.
The Samsung Family Hub is the new revolutionary refrigerator with a Wi-Fi enabled touchscreen that lets you manage your groceries, connect with your family and entertain like never before. A part from its sleek, stylish and innovative design, the Family Hub has three built-in cameras that take a photo of the contents of your fridge every time you close the door. You can use your Smartphone to access photos from absolutely anywhere so you will always know what you have and what you're missing. Making the food shop an easier process.
Samsung AddWash means you can now add to the wash, during the wash. The AddWash door enables you to add items even after your wash cycle has begun. Not only that the AddWash gives you powerful cleaning in less than an hour saving you time. It has many features to ensure you get the very best out of your wash including Ecobubble technology, intense stain removal and a smart app so you can control your wash from anywhere and at anytime.
The Samsung Showcase allows the food you love to be at your fingertips. The ShowCase is a "fridge within a fridge" for quick and easy access to all of your family's favourite and frequently used foods. It includes 5 cases for specific foods and different family members – so the best place to store snacks and drinks. The InnerCase keeps your groceries fresh. Located deeper within the fridge, it's the perfect place to store and preserve larger items that you only need once or twice a day, such as vegetables, fruits and meats. Twin Cooling Plus™ technology cools the fridge and freezer separately, so food stays fresher and there's no mixing of odours. Independent cooling systems ensure optimal humidity. Food stays fresher for longer.
Samsung on the Appliance City blog