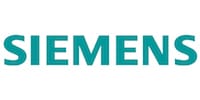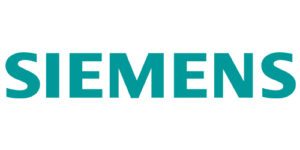 Siemens at Appliance City
Siemens have been established over 170 years in the UK and pride themselves of being at the cutting edge of design and innovation. Their superb collection of kitchen appliances offers the perfect balance between eye-catching design and technology, making them perfect choice for a variety of lifestyles. Their kitchen appliances represent uncompromising quality, technical perfection and absolute reliability.
Siemens laundry range offers durability, reliability, innovation and efficiency, which is everything to consider when you're looking to buy a washing machine or tumble dryer. With a superb selection of great energy efficient models for both integrated and freestanding use, Siemens have everything you could wish for in your laundry appliances with features like i-Dos, AutoDry and HomeConnect Also, they are the only manufacturer in the world to produce a heat pump condenser dryer which is self-cleaning ensuring it maintains it's A++ energy rating. If it's quality you require, Siemens have you more than covered.
With A++ and A+++ energy ratings, Siemens built-in and freestanding cooling appliances and their advanced technology makes them incredibly energy efficient. Siemens offer a wide range of stunning freestanding fridge freezers including American style side by side models and a superb range of integrated models which fit seamlessly into your kitchen design offering innovative features such as VitaFresh. With other options, available like ice and water, non-ice and water, plumbed and non-plumbed, homebar and frost free, you can rely on Siemens for quality, functionality and innovation. Find your perfect fridge or fridge freezer with Siemens.
Siemens offer a fantastic range of built-in ovens and hobs to suit all requirements. They offer a stunning range of single, double and double-under built-in ovens with the choice of pyrolytic self-cleaning and AddedSteam options. With features, such ActiveClean, electronic controls, halogen lighting and soft close doors paired with superb oven capacities there is a model to suit even the most demanding cook. Their range of hobs offers eye catching design and razor sharp looks alongside cutting edge technology and innovative design. Whether you require a more traditional gas hob, electric or ceramic, through to energy efficient induction hobs.
Browse AEG by category
Siemens boast the world's most energy efficient dishwasher featuring the Zeolith drying system, setting the standard for energy efficiency with an A+++ energy rating. With an array of superb integrated and freestanding dishwashers with features like VarioBasket and VarioDrawer, offering low noise levels, automatic programs and unique flexible racking designs, you'll be sure to find a model to suit you and your kitchen.
Your kitchen is not just a place to cook, it's a place to entertain, relax after a hard day's work or spend time with friends or family. With that in mind Siemens offer a wide selection of hoods in a variety of styles and sizes to suit your needs, all of which offer low noise levels and excellent extraction rates. Choose from chimney style, telescopic, integrated and island hoods which are suitable for either ducting or recirculating.
Siemens built in fully automatic coffee machines are not only stunning, but the perfect choice for your kitchen. Designed to pour you the perfect cup of coffee every time, no matter how you like it, these Siemens coffee machines enable you to make two cups at a time, so no more fighting over who gets the first cup in the morning! Pair up with combination of Siemens ovens and compact appliances for the perfect 'gallery' situation. About Siemens
Siemens was found in 1847 in Germany as a telegraph manufacturer before expanding rapidly and entering many more industries such as producing aeroplanes during world war I. Today Siemens are involved in a number of different products, such as high speed trains and wind turbines and are one of the largest engineering companies in Europe. Siemens home appliances offer innovative technology and design. Features such as Zeolith® and Home Connect ensure Siemens home appliances are environmentally conscious and completely flexible, allowing you to operate them from anywhere in the world!
iSensoric
Siemens iSensoric technology allows you to be inspired by the extraordinary and explore exciting new possibilities through Siemens sensor technology.
Siemens Home Appliances are full of the latest innovation and stylish design. iSensoric's network of sensors interacts with smart software to manage your home appliances and make them less dependent on human input.
From perfect washing results, to producing the cleanest dishes and delivering long-lasting food freshness, iSensoric delivers maximum efficiency to give you more time, enabling you to leave your daily routine behind. With uncompromising design, innovation and technology, be inspired when power meets intelligence and enjoy outstanding results from Siemens Home Appliances.
sensoFresh
You can't prevent your clothes from picking up odours when you're out and about enjoying the moment – but that's no problem with Siemens SensoFresh.
Thanks to the use of active oxygen, you can now remove odours quickly in your washing machine, without using water or detergent. Even for sensitive dry-clean only clothes or textiles that aren't meant to be washed.
The use of active oxygen marks the latest revolution in laundry care. The new Washing Machines with the SensoFresh System provide the ideal solution to refresh almost any type of textile without using water or detergent. Whether it comes to odours or germs – active oxygen removes them easily and thoroughly, providing pleasantly fresh clothes and outstanding hygiene. Its so easy to now make your clothes smell as fresh as they did at the beginning of the day, at any time during the day.
i-Dos
Wash your clothes with the correct amount of detergent with Siemens i-dos. The world's first precision dispensing system for washing machines.
Quite often we can put too much or too little detergent into our wash cycles either leaving our clothes feeling greasy with too much detergent and still a little stinky with too less.
i-Dos cleverly automatically determines the correct amount of detergent for each wash cycle and dispenses it precisely to the millilitre. How does this work? So, i-Dos closely examines your laundry via sensors and calculates the required amount of detergent based on various factors such as type of fabric, load size, and especially the degree of soiling. With the efficient washing machines from Siemens, you are always sure to get optimum results.
Make your meals even more enjoyable. Thanks to activeClean® you don't have to worry about cleaning the oven. Just press a button, and your oven cleans itself. Amazing, we know! In a process which is known as pyrolysis, the oven is heated to a very high temperature that causes the food remnants inside to turn to ashes. You can then simply wipe out the oven. No scrubbing, no chemicals, all oven power! It is not only the most efficient way to clean the entire oven interior, including the new pyrolysis-proof racks and rails, but also the most convenient.
Want 100% flavour with 50% time savings? With varioSpeed and coolStart it's easy to be twice as fast and pressing a button is all it takes. The integrated microwave helps with more than just thawing and warming. By adding microwave heat to the selected heat type, it reduces the preparation time of all your dishes in the oven. Frozen yet full of flavour The coolStart function also speeds the cooking of frozen foods – no preheating necessary. That saves time and energy. Perfect for those days when you want to put as little effort into cooking as possible!
Unleash your inner Mary Berry and get the perfect backing results with Siemens 4D Hot Air function. Full flexibility to choose the rack you want to cook on. The innovative fan motor technology gives ideal heat distribution throughout the oven interior. Your dishes come out just like you want them, whether on the top, bottom or middle rack. Perfectly crisp and golden bakes with soft centres. You'll never again have to ponder which level to put a baking sheet on. Whatever you bake, with the convenient pull-out system it always comes out right. You stay flexible at all levels.
Siemens VarioSpeed technology reduces your dishes cleaning time by up to 66%! Giving you the outstanding cleaning results you want.
When you select this option, the speed and intensity of the wash are increased, which cuts down on wash times while giving you sparkling clean dishes. No compromise on the quality of the wash. Outstanding clean and dry results every time.
A full dishwasher full of dirty pots and pans, plus last minute dinner plans with friends? The perfect option for when you are in a hurry!
Sparkling results with Siemens Zeolith technology. Economical drying and brilliant shine – Siemens unique Zeolith technology makes it possible.
Zeolith is a natural mineral that is capable of absorbing moisture due to its special surface and converting this in to thermal energy. The Zeolith mineral then emits this energy therefore drying your dishes quickly and energy efficiently.
This leaves your dishes gleaming and smear free. The perfect outcome for shiny and sparkling dishes every time.
Your glassware needs taking care of, especially if its your fine dining glassware!  Siemens' new Glass 40°C cycle is specifically designed to meet this need.
It first cleans your glasses carefully but thoroughly at low temperatures. This is followed by a drying phase which has been specially extended for extra-gentle drying. Impressive results, enjoy sparkling glassware for a much longer time.
You can trust that your glasses will come out gleaming, and still in the same condition they went into the dishwasher! Perfect.
Get more out of your food with Siemens hyperFresh technology. Enjoy nutritious freshness with the hyperFresh drawer, it offers freshness for longer and is extremely easy to handle. Furthermore, both form and function is designed to provide a good environment for your fruits and vegetables. As a result, you can see the quality, feel the freshness, and enjoy the taste. Get the most out of crisper salads, crunchy fruit and fresher fish for much longer than a conventional fridge.
Did you know that even the slightest changes in temperature, such as the sun shining on your fridge-freezer, can affect cooling conditions inside? Siemens freshSense technology monitors the precise temperature on the inside and the outside and adjusts settings to ensure food is always stored at the optimum temperature. You can rest assured that your food will be stored at its perfect temperature remaining fresh and edible for longer.
Hate having to defrost your freezer? Eliminate the need to ever do it again with Siemens noFrost technology. All sensors of the noFrost appliances constantly provide necessary information, such as the environment temperature and the number of door openings. These controlled defrosting cycles prevent the build-up of frost on the inside of the fridge-freezer, which also keeps energy consumption consistently low. So you'll never have to defrost the freezer again!
As innovation moves on, new possibilities arise. With this in mind Siemens bring to you their latest innovation; Home Connect. Connected Siemens appliances, intelligent software and the intuitive Home Connect App offer a new world of exciting uses.
Ease the workload by letting the app choose the best washing programme – or open up completely new possibilities by looking inside your fridge from anywhere. A smart appliance with Home Connect makes everyday life more efficient, allowing you to spend more time on the things you love. For a life less ordinary.