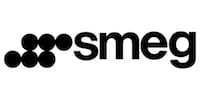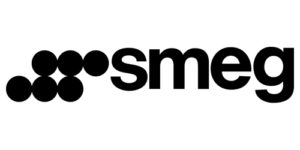 'Technology with style' is what Italian brand Smeg is all about. Recognised worldwide for combining quality and performance with unmistakable style, Smeg appliances are at the forefront of design and make cooking, cleaning and cooling a simpler, more pleasant task for their users.
Offering excellent performance throughout the cooking range, Smeg excel in style and passion for food. These Smeg cookers come in varying bright colours, classic black and stainless steel, each carrying the Smeg quality you would expect. The extensive range of built-in ovens from Smeg cater for every requirement. You can choose from three main design styles including: ultra modern 'Linea', Traditional 'Classic' or antique style 'Cortina'.
Cooker hoods play an important role in the kitchen, both for aesthetics and functionality. Designed to offer the best combination of style, design and performance, Smeg Cooker Hoods reflect the elegance and style of the kitchen appliances with which they are installed and complement other Smeg appliances beautifully. Whether it's a chimney hood, a downdraft extractor or perhaps an island hood, Smeg have got it covered with their wide range of cooker hoods.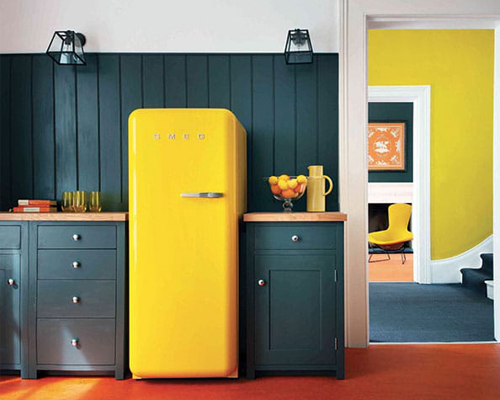 Well known for their incredibly iconic 50s retro style range, Smeg fridge freezers are available in 5 different sizes and an array of colours, there is guaranteed to be a retro fridge or freezer to suit all colour schemes and cooling requirements. The Smeg refrigeration range also comprises of classic stainless steel fridge freezers, large side by side and American style models with ice and water dispensers plus, superb integrated refrigeration.
Browse AEG by category
Offering excellent performance and sought after style, the distinctive design of Smeg washing machines, dryers and washer dryers, make them not only useful appliances for doing the chores, but with quick wash functions and superb energy efficiency, they save you time and money too. Whether you need an integrated washer dryer, a freestanding tumble dryer or you're after something that really adds the wow factor, like their incredibly popular retro washing machine, Smeg have got you covered.
Smeg dishwashers are stylish, innovative and highly energy efficient. Designed specifically to produce optimum wash results with minimal energy and water consumption, you cannot go wrong with a Smeg dishwasher. Much like most Smeg appliances, Smeg dishwashers are available in their iconic 50s-retro range, as well as their contemporary and more traditional styles too. Available in varying colours, and in the option of integrated and freestanding, choose your perfect dishwasher with Smeg.
Smeg offer a fantastic range small appliances, specifically designed to co-ordinate with other Smeg Appliances. They are the perfect finishing touch to add plenty of style to your kitchen. From stand mixers, to kettles and toasters, they can all be combined with each other or teamed with other Smeg appliances to maximise your culinary skill set and add the wow factor to your kitchen. Smeg's small appliances come in array of colours which match their range cookers and hoods, so you can fully co-ordinate in your kitchen design.


About Smeg
Smeg is an Italian home appliance manufacturer based in Gustalla, near Reggio Emilia in northern Italy and was established back in 1948. For over 60 years Smeg have been providing tasteful and elegant products. Smeg are incredibly well known for their retro range appliances, adding a touch of history to any kitchen.
Smeg's new Linea aesthetic combines contemporary style with the latest design trends. A variety of appliances are available in their range including; compact, microwave and steam ovens, hobs, coffee machines and hoods which all stand out for their minimalist style and space-optimised design. Smeg's new Linea range, has stunning aesthetics which harmoniously lends the elegance and fluidity of glass with the rigour and strength of steel. Both of these elements are complimented by the chrome and backlit details of the control knobs.
The obvious highlights of the new range are the steel handles which embellish the aesthetics of the oven, the transparent door glass, the wide range of finishes and dimensions for hobs. You cannot forget Smeg's high performance hob burners; and their extremely versatile and fully automatic coffee machines, which give you bar-quality coffee, cappuccinos and hot drinks in the comfort of your own home. Perfect!
Smeg believe a passion for cooking demands an outstanding cooker. And outstanding is exactly what they are. Blending practicality with style, Smeg range cookers are genuine design icons where style and elegance go hand in hand with high performance. From the traditional Victoria to the more contemporary Symphony, available in dual fuel, induction, ceramic and gas, as well as varying in bright colours, classic black and stainless steel, your perfect Smeg range cooker is here
The stunning Smeg Victoria range combines exclusive aesthetics, superb quality and truly unmistakable design to bring you an appliance that is unique. The Smeg Victoria Range Cooker is an incredibly popular design due to its functionality and elegance. This model is available in dual fuel, gas, induction and ceramic – single, double, 3 and 4 cavities, three sizes and an array of stunning colours which capture the essence of timeless classic design. The Victoria makes a great addition to any home.
Smeg have combined clever features, technology and style to produce the truly versatile series of Opera range cookers. Minus the 90cm model, all Opera range cookers have two ovens and feature a comprehensive choice of oven functions. This model is available in four sizes, three colours and the choice of gas, induction of ceramic hobs.
The Portofino range is Smeg's freshest design yet. Comprising of 90cm cookers and hoods, the range comes in eight beautiful colours including sunshine yellow, olive green, deep red and burnt orange. Inspired by the hues of the Italian Riviera, this range offers a fantastic way of introducing a splash of colour in to your kitchen.
The Smeg Symphony range cooker is characterised by a contemporary and distinctive square design. Available in black and stainless steel this range cooker has a modern seamless feel to it. The Symphony gives you the benefits of fabulous cooking with style that is pleasing on the eye. Offering the ability to achieve excellent culinary results using an extensive array of functions. This model is available in dual fuel, gas, induction and ceramic. You also have the option of three sizes and two colours.
The Smeg Burghley range cooker is a 3-cavity dual fuel cooker and gas hob that marries stately design with state of the art technology to take pride of place in any inspirational kitchen. Made in Italy, but conceived in Britain, the Burghley combines premium materials with ease of use and includes multiple cooking levels and gas burners, closed door grilling, and an easy clean enamel interior. Smeg developed the Burghley specially for independent retailers, so it represents an attractive introduction to the Smeg brand for consumers.