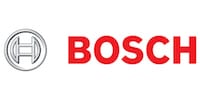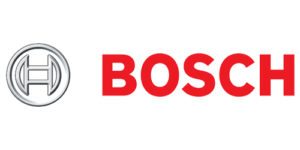 Bosch.. established over 170 years ago in the UK has become a leading global engineering and technology services company. Bosch are involved in huge projects tackling the world's major challenges as well as innovating in white and brown goods. An incredibly popular brand with our customers, Bosch are continuously bringing us the latest technology at an impressive price point. Their kitchen appliances represent uncompromising quality, technical perfection and absolute reliability.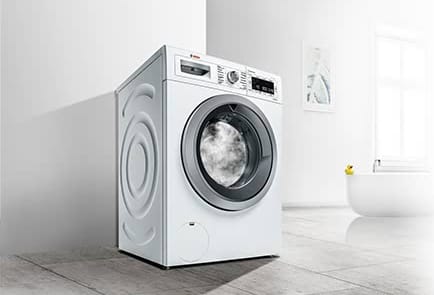 Bosch's laundry range offers durability, reliability, innovation and efficiency, which is everything to consider when you're looking to buy a washing machine or tumble dryer. With a superb selection of great energy efficient models for both integrated and freestanding use, Bosch have everything you could wish for in your laundry appliances. The lowest possible power and water consumption, outstanding reliability and maximum convenience. Bosch are the only manufacturer in the world to produce a heat pump condenser dryer which is self-cleaning ensuring it maintains it's A++ energy rating.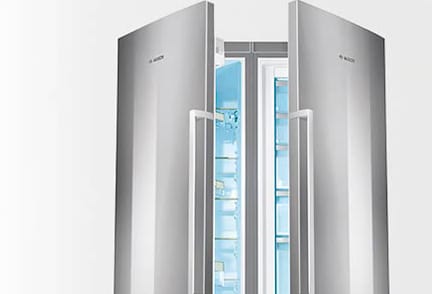 With A++ and A+++ energy ratings, Bosch's built-in and freestanding cooling appliances and their advanced technology makes them incredibly energy efficient. Bosch offer a wide range of stunning freestanding fridge freezers including American style side by side models and a superb range of integrated models which fit seamlessly into your kitchen design offering innovative features such as VitaFresh. With other options, available like ice and water, non-ice and water, plumbed and non-plumbed, homebar and frost free, you can find your perfect fridge or fridge freezer with Bosch.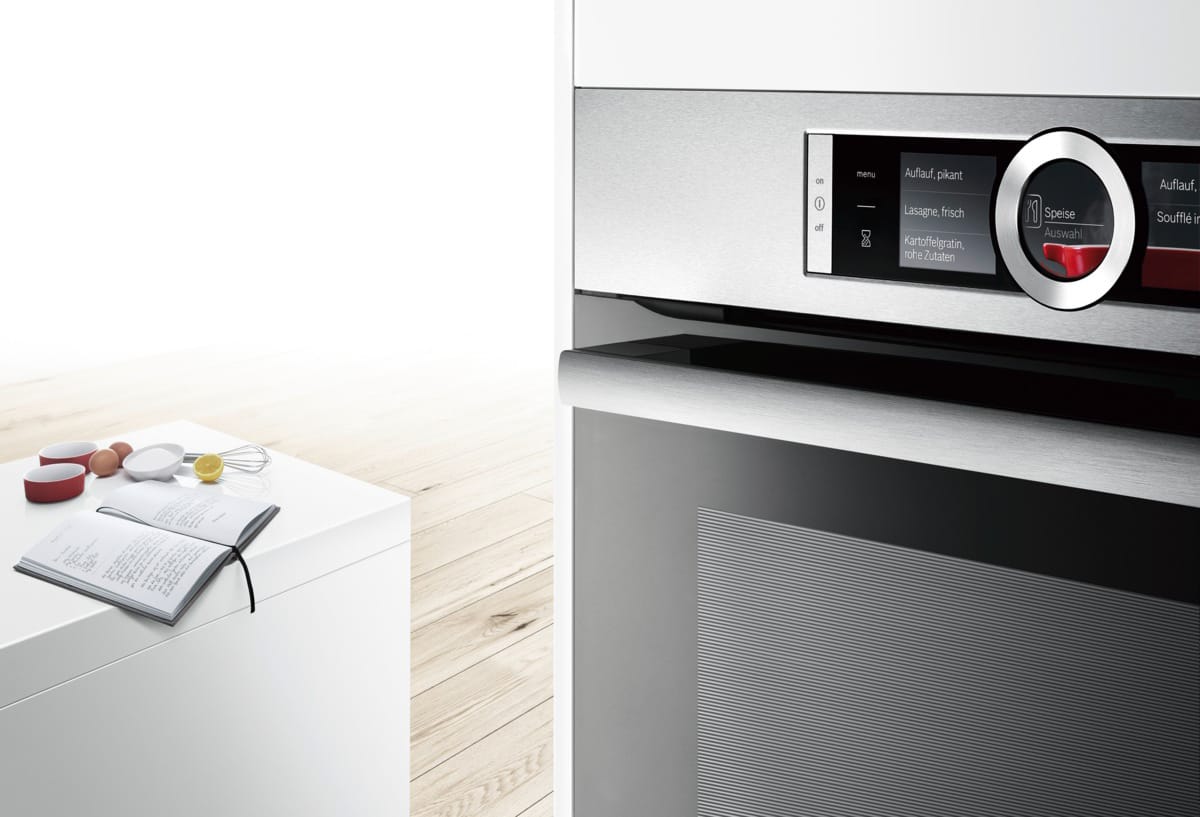 The oven and hob are the most important appliances in our kitchen. It's where all our masterpieces come to life. Team up your perfect cooking duo with Bosch. Bosch offer a stunning selection of built-in single, double and under double ovens in pyrolytic, multifunction, steam and home connect options. Seamless hobs in air venting, induction, ceramic, gas and domino options and the latest innovative technology. With fantastic oven and hob features and flex hob zones for creating larger cooking spaces, Bosch are the perfect choice for your seamless cooking duo.
Browse AEG by category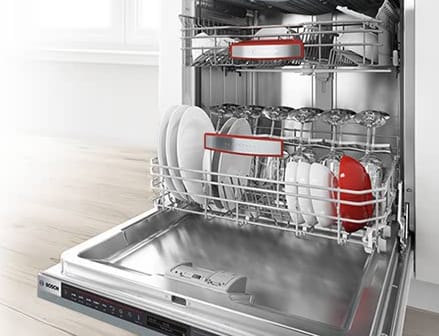 Bosch dishwashers are well known for their flexibility and the ability to maximise space, enabling you to organise your dishes so they are cleaned more efficiently. Bosch boast the world's most energy efficient dishwasher featuring the Zeolith drying system, setting the standard for energy efficiency with an A+++ energy rating. We have a wide range of both integrated and freestanding dishwashers in black, silver, white and stainless steel, offering low noise levels, automatic programs and unique flexible racking designs.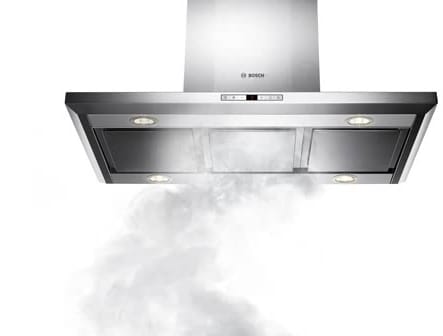 Your kitchen is your creative place, it's your place to cook, entertain and relax. Bosch know that unwanted kitchen smells can be an annoyance and so with that in mind they offer a wide selection of cooker hoods in a variety of styles and sizes to suit your needs. All of Bosch's hoods offer low noise levels and excellent extraction rates. Whether you require a canopy, chimney, ceiling, downdraft, integrated or island hood, Bosch have a great selection for you to choose from, and all of which can either be ducted or recirculated.
Bosch have some great small appliances in their range which includes a selection of built in fully automatic and freestanding coffee machines. The beauty of these models is that if they are compatible, they are perfect for a 'gallery' situation where the combination of ovens and compact appliances are used in a horizontal line with everything perfectly aligned and symmetrical. This can make your kitchen look stunningly seamless. If however you just fancy something to accessorise your kitchen, a freestanding coffee machine is the ideal choice. About Bosch
Bosch (Robert Bosch GmbH) was born in 1886, when the infamous Robert Bosch founded the "Workshop for Precision Mechanics and Electrical Engineering" in Stuttgart, which paved the way for the Bosch we know and love today. The company first made mechanical parts for motor vehicles and due to its innovative ideas, it quickly grew.  By the turn of the 20th century Bosch had spread across the Atlantic and by the 1930's was manufacturing automotive equipment in the UK. In 1933, Bosch entered the world of home appliances with the launch of the first Bosch refrigerator, which was considered the best at that time. Despite the second world war Bosch continued to innovate and enter into more and more industries such as packaging and security systems. Fast forward to today and Bosch is a world leader in many industries, particularly home appliances. Innovative technology such as the i-DOS™ detergent saver system and VarioPerfect™ have made Bosch a highly regarded brand in the home appliance industry.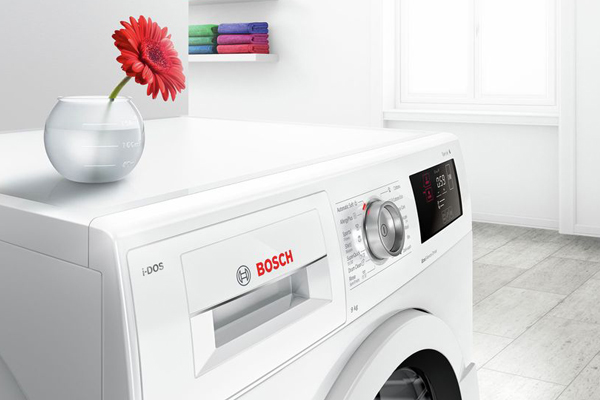 Bosch i-Dos determines how much detergent is used during the wash based on how dirty your load is and how hard the water is. You only need to add the detergent once for around 20 washes and let i-Dos dose each wash. This means there is never too little detergent and never too much, leaving you to discover that precision dosing guarantees perfectly clean laundry with every single load. Sensors inside the washing machine detect the type of fabric, the load volume and the degree of soiling, and adjusts the detergent to the optimum dose accordingly.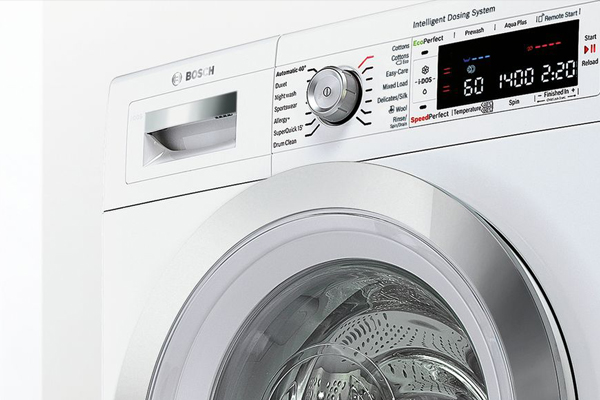 Bosch VarioPerfect gives you the option to save time or save energy. Its flexible function lets you fit doing the laundry around you and your lifestyle rather than the other way round. Choosing the EcoPerfect option could save you 66% on your energy consumption. Choosing the SpeedPerfect option saves you time so you can get your washing finished in just an hour. Both options clean a full load with no compromise on the results, so you can guarantee that every single load will still come out beautifully clean.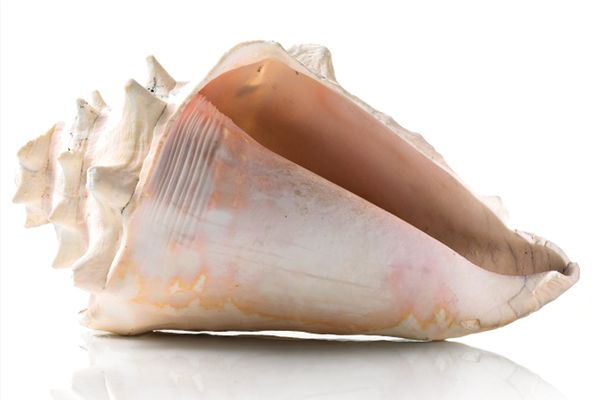 Bosch's latest washing machines with EcoSilence Drive™ can generate a noise level as low as 47 decibels – that's quieter than the sound of the sea which is 55 decibels, impressive! Bosch's technology can help make the home environment feel a little less hectic. Sometimes its nice to just shut off from the modern world! EcoSilence Drive™ is an advanced motor producing maximum efficiency, economy, durability and performance whilst operating at exceptionally low levels of noise. The ideal option if you have a young family! Quiet washing, perfect napping.
Home Connect is smart connectivity for an easier life!
Home Connect brings smart technology to your appliances and lets you control them with your phone or tablet, as long as you have a WLAN connection. With the ability to take a 'shelfie' allowing you to check the contents of your fridge whilst you are out shopping, tablet top ups for your dishwasher using the Amazon Dash replenishment service, voice controlled cooking for when your hands are full, your oven becomes all ears and taking a load off your mind with your washing machine choosing the right programme and having it ready for when you need it. The perfect home assistant.
Home Connect gives you complete control of your appliances!