Refrigeration appliances are really important in your home as they keep your groceries fresh and your drinks at the perfect temperature.
Refrigeration comes in all shapes and sizes, some people like to hide them away and some want them to be the centrepiece of the kitchen. Whichever option you choose you'll find some super cool features and models with incredible storage space for your weekly shop.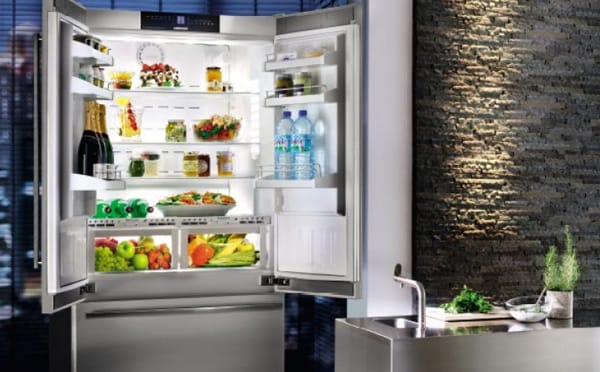 If you're after a fridge freezer that looks cool and with lots of space, here's your answer. Available in two different styles, side by side which has a freezer on the left and a fridge on the right, and French style which features a full width fridge at the top and a pull out freezer drawer below.
Some models feature an ice and water dispenser in the freezer door and some offer a water dispenser in the fridge so you can decide what works for you. Another consideration is whether you opt for a plumbed in model or a non plumbed model which requires manual filling of the water container.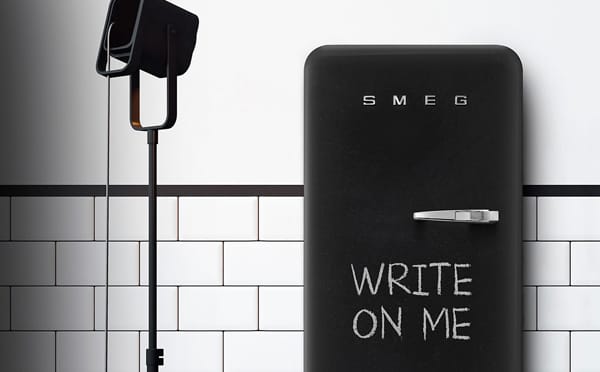 Fridges come in many shapes and sizes to match your needs and budget. Depending on the style of the kitchen you might opt for a freestanding fridge, available in many different colours and styles or an integrated fridge which is designed to sit behind a furniture door.
Undercounter options are available in both integrated and freestanding configurations but if you're looking for more capacity an in column integrated or tall freestanding model might be the best option. Some fridges also come with a small freezer compartment to give you easy access to those frozen essentials.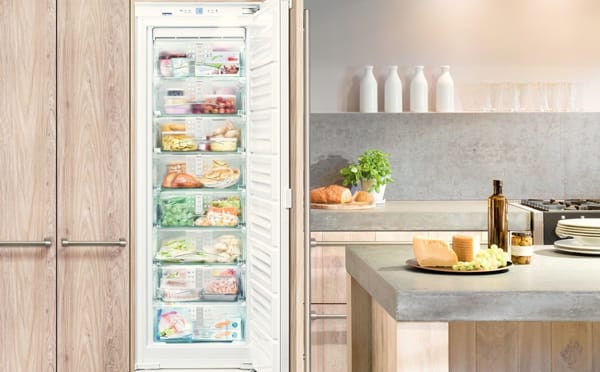 Looking for a new freezer? Depending on the design and layout of your kitchen you may opt for an integrated freezer that is completely hidden by furniture doors or a freestanding model in a choice of vibrant colours. Undercounter options are also available in both integrated and freestanding configurations.
Many models also come with frost free technology so you don't need to waste your time defrosting your new appliance. If you want a secondary freezer solution or want to save space in the kitchen, then another option is a chest freezer, perfect for a garage or utility room giving you more space in your kitchen.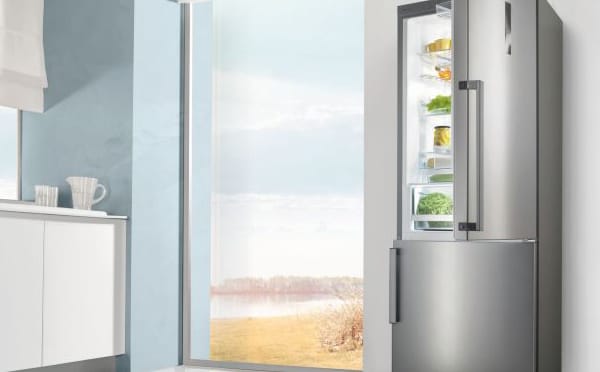 Fridge freezers offer the convenience of giving you both a freezer and fridge in a single appliance, so it's a great option if space is at a premium or if you want everything in one place. Depending on the design and layout of your kitchen there are many freestanding and integrated options.
There are different configurations available, some half & half and some with a larger fridge than freezer. Many models feature frost free technology so you don't need to waste your time defrosting your freezer as it circulates dry air around the cavity.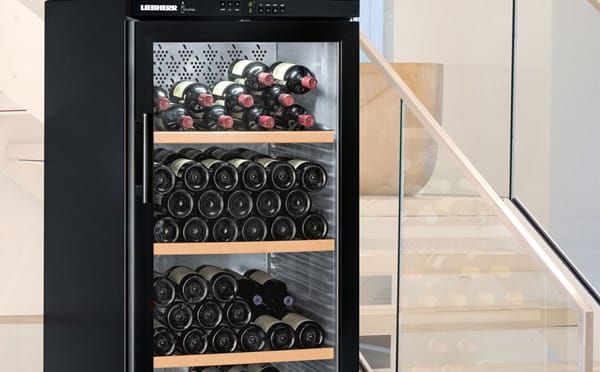 If you love wine, you'll be needing somewhere to store it! Freestanding and integrated wine coolers are available on our website. If you only drink red or white wine a single zone cabinet might be the best option but if you like different types and you entertain often then a dual zone cabinet might suit you better as you can store reds, whites and champagne at their optimum temperatures.
Many models feature humidity control, UV resistant glass and anti-vibration technology, so you can be confident that your wine stays in perfect condition all year round. Take a look at our premium models which offer flexible storage and display options.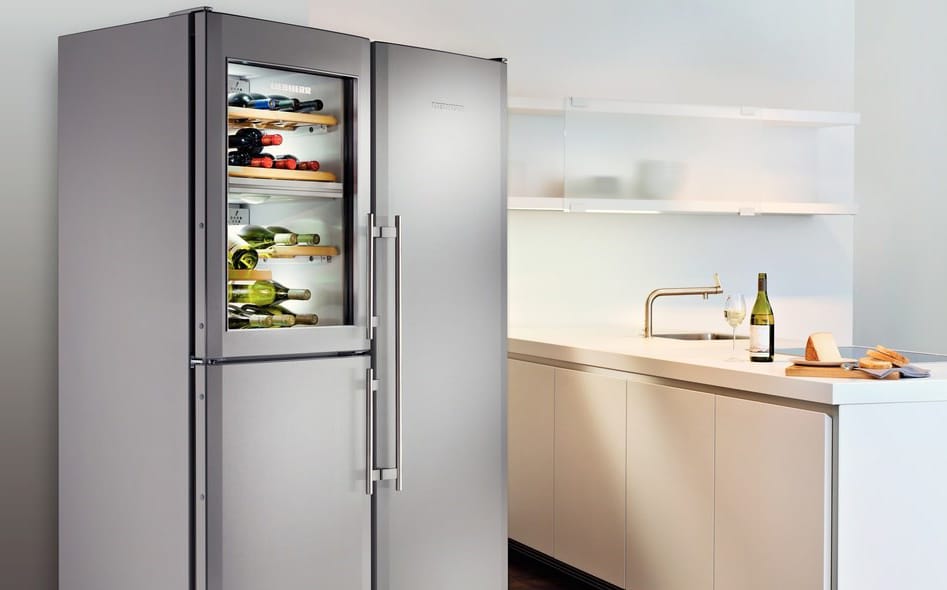 Arguably the most practical option when it comes to refrigeration, a freestanding matching set will give you a tall freestanding larder fridge and a matching freezer for maximum storage. This option is the widest of all at around 120cm but if it's storage space you're after this is perfect.
As far as colours are concerned the world is your oyster, with white, black, stainless steel and even black steel options to name a few, there is something for every kitchen design… as long as you can find the space!