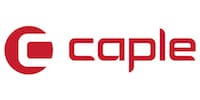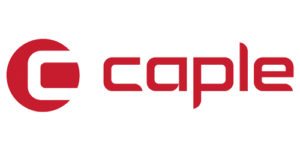 Caple teams cutting edge design with technology & materials, to bring you a truly fresh and exciting range of kitchen appliances. Typically known for their stunning wine cabinets, Caple have a wide range of superb kitchen appliances from cooker hoods, air venting induction hobs and stylish built in cooking appliances, all inspired by you and your lifestyle. Caple's extensive range of sinks and taps are available in many different colours and styles to suit any kitchen design.
Sinks are no longer an after thought when it comes to designing your kitchen. They are now more of a considered decision in terms of both style and functionality. Caple offer a wide variety finishes, you can choose between traditional ceramic, contemporary stainless steel or practical granite. Whether you are looking for an undermounted, inset or a Belfast sink, Caple have something to suit every taste.
When it comes to taps there are so many options available in terms of design and technology, the right tap can set the tone for your entire kitchen. Caple supply taps in a range of colour options from classic stainless or brushed steel to modern gunmetal or copper. A fantastic addition to the Caple tap range is the steaming water tap, at 98 degrees you can instantly make a hot beverage or blanch vegetables.
Waste disposal units are clean, environmentally friendly and leaves you with less clutter in your bin. Hidden away under your sink, a waste disposal unit can help to recycle food scraps such as vegetable peelings, chicken bones and egg shells. The disposer will grind food waste into fine particles that will then flush down the drain. Caple have different size waste disposal units available so you can choose the right size for your home.
Caple have a stunning wine cooler range, with both freestanding and integrated models available. Show off your wine collection with a seamless, sleek Caple wine cooler. Varying in size, finishes and zones, your perfect wine cooler is here. Whether you like one or three types of wine, choose between a single or multi temperature zone wine cooler.
A well-engineered extractor hood does more than just help to capture odours from your kitchen. Choose to be bold, and use it as a visual focal point too. Caple cooker hoods are sleek, stylish and add the perfect element of design in any kitchen. Whether you require a ceiling, downdraft or island hood, Caple have you and your kitchen covered.
Whether you choose gas, electric or induction, Caple's advanced technology and unswerving eye for detail means total precision every time. You could even combine all three if you want to creating a domino hob. Perhaps you fancy an air venting induction hob which combines an induction hob with an downdraft extractor? Caple's range are the perfect choice.
Whether you want a discreet space-saving under-counter fridge or something more spacious and show stopping like an American Style fridge freezer, Caple's range of fridges and freezers give you all the options you require. Available in a variation of finishes, sizes and combinations plus integrated and freestanding options, Caple refrigeration is a superb choice for your kitchen.
Caple's range of ovens has just expanded. Now with three stunning ranges; Classic, Sense Premium and Sense you are sure to find the perfect oven for you. Whether you require something basic, self cleaning, with chef functions, single or double, Caple have something for every budding chef or baker. Available in a variation of colours, styles and functions, Caple have your cooking needs covered.
Caple have you funky and functional in the kitchen with their range of fully automatic built-in coffee machines. Whether you like full aromatic coffee beans or already ground pods, a nice morning shot of your favourite espresso, a lunchtime cappuccino or latte, a warm cup of frothy milk before bed or just a normal coffee to get you through your day, Caple more than have your favourites covered.

About Caple
The Caple brand has been around for almost two decades, starting its life as the house brand of appliance distributor Maurice Lay Distributors Limited. Caple is a rapidly growing brand offering quality, value, performance and style across a variety of product sectors including furniture, appliances, sinks and taps. Part of the brand's success can be attributed to a unique range of innovative design-led products which have successfully caught the attention of the media. If you want something innovative then Caple fits the bill. Caple bring to you cutting edge design, technology, materials and performance at prices to suit any pocket.
Caple's stunning and popular wine cabinets create the optimum storage conditions for your wine. Whether you prefer red, white or rose these wine cabinets offer the correct temperature, correct humidity and the right air circulation.
They even use low vibration technology to minimise disturbance. Giving you the perfect glass of wine every time.
If you like to entertain friends and family, or simply love a good wine with dinner, then a Caple wine cabinet is a must have. With a variation of sizes, colours, zones and storage you are sure to find your perfect match. They are the perfect edition in a wine lovers home.
This seamless and stunning product is the newest addition to Caple's ever growing kitchen appliance range. The DD940BK combines elegance in its appearance with advanced functionality.
This induction downdraft extractor gives you the opportunity to use the innovative plasma technology enabling you to recirculate the air efficiently removing any trace of cooking odour's and replacing them with much fresher and crisper air.
Sultry black glass with an elegant stainless steel trim, the new sense range is distinctive in its beautiful aesthetics. Seamlessly integrated, combined with its stunning design and exceptional functionality this range would look perfect in any kitchen. This new range has been designed for the most discerning cooks to achieve restaurant quality food from the comfort of your own home, making it the perfect range to get your teeth in to when it comes to hosting all those fabulous dinner parties for your friends.
The new Sense cooking range consists of 5 ovens (including pyrolytic, soft close door and dial controls), 1 steam oven, 2 microwaves (one combi, one basic) and 1 warming drawer (all built-in of course). This new range offers the fantastic Motion Heat+ feature which allows for even cooking results and no need to preheat, which not only saves you time but energy too, therefore money. It also enables you to cook three different things without the transferring of smells and flavours.
Take the gunmetal trend to another level with a horizontal bank of Caple appliances including an oven and steam oven, microwave and warming drawer. This stunning rich, deep metallic tone is surprisingly easy to co-ordinate with complementary grey shades from dove grey to charcoal. So, you could, for example, choose gunmetal kitchen cabinets in high gloss for a blended finish. Caple have excelled themselves with this fantastic Gunmetal finish on their Sense appliances. Add a splash of grey to your modern kitchen and fall in love daily.