Choosing the right cooker hood for your new kitchen is an important decision, don't underestimate the impact it will have on the overall design, it's often the main focal point.
Often a bit of an afterthought, cooker hoods are a very important consideration when designing a new kitchen. We offer a stunning selection of designer chimney hoods and island hoods to suit every taste but if you're looking for something more subtle we have seen a huge surge in demand for sleek ceiling hoods, downdraft extractors and canopy hoods for a minimalist design.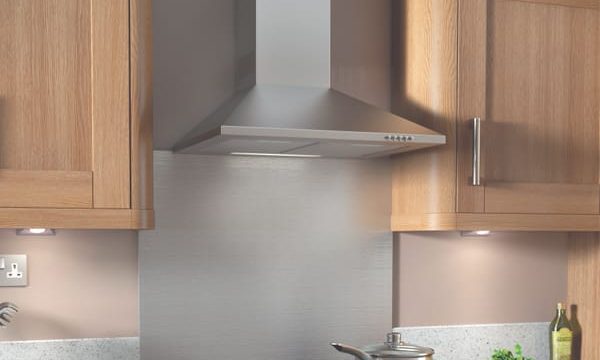 Designed to be mounted on the wall above your cooker or hob. a chimney hood would usually be ducted out through the wall or recirculated using charcoal filters. With over six hundred models available in a variety of colours and sizes you are sure to find the right one for you.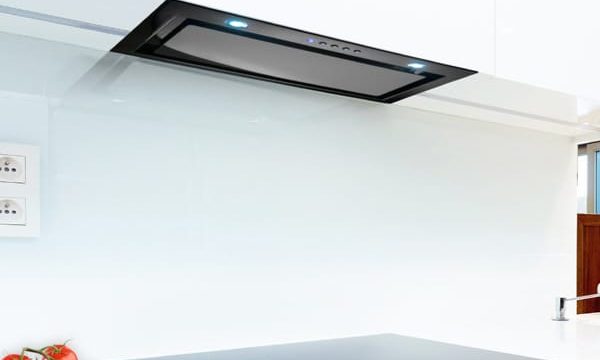 A canopy hood is designed to fit into a chimney breast or wall unit offering a flush fitted design. We would recommend that you duct outside for maximum effect, with extraction rates up to 1600 cubic metres per hour they are ideal for use above a range cooker in a traditional kitchen design.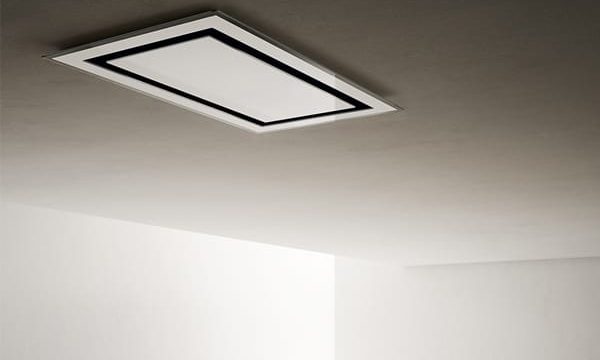 A ceiling hood is designed to be built in to the ceiling above your cooking station. Some models allow for ducted extraction or recirculation. They typically come in white glass and stainless steel. Some models can create a real focal point in your kitchen.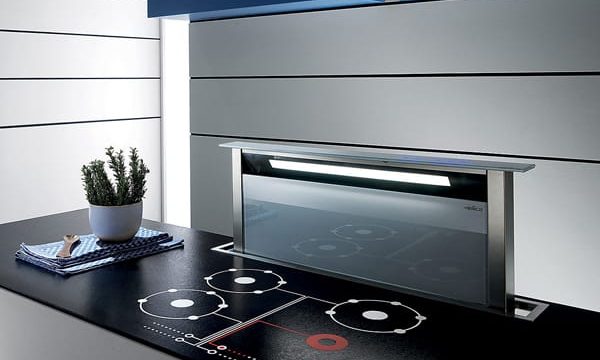 Downdraft hoods ares usually built into an island unit behind the hob and when switched on they rise electronically from the work surface. They work by pulling the steam and cooking smells horizontally from the area and pushing the air down below the work surface through ducting.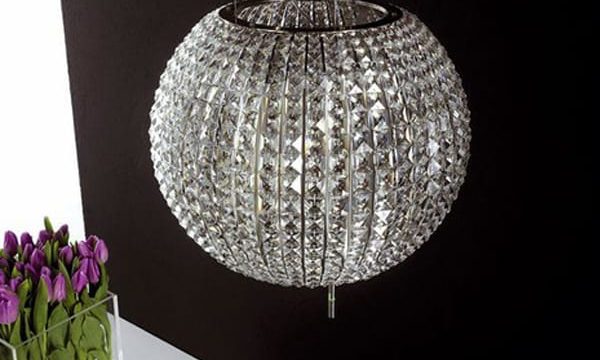 This type of cooker hood is designed to hang from the ceiling above an island unit. Island hoods have some incredible designs available with excellent low voltage lighting to create an amazing focal point in your kitchen. These units can usually be ducted through an outside wall or recirculated.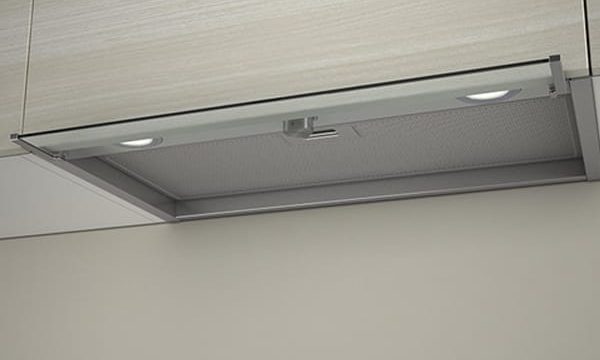 Telescopic hoods can be fitted so that they are invisible once installed. All you see when they are working is a narrow stainless-steel trim beneath the wall unit. The perfect fit for a minimalistic kitchen. The slim, pull-out canopy extracts kitchen vapours effectively from the kitchen.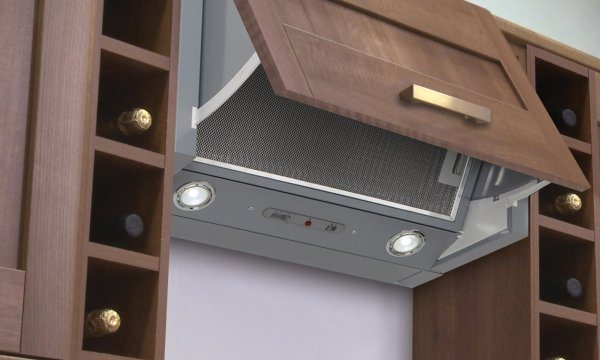 Our integrated cooker hoods fit seamlessly into your kitchen. Hidden behind a cupboard door above your hob, this cooker hood requires its own space between two of your existing cabinets. Simply pull it open for use, then push it closed when you're finished and it turns off.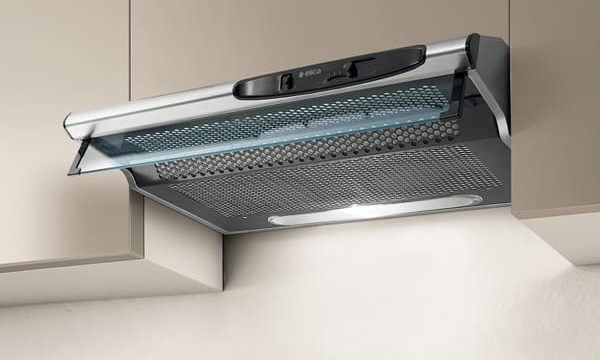 Conventional cooking hoods are either rear or top ducted and come in a width of 60cm or 90cm. They come in a range of colours and styles to match the look of your new kitchen and fit into the wall above your hob or cooker. This style hood isn't as discreet as other cooker hood options.