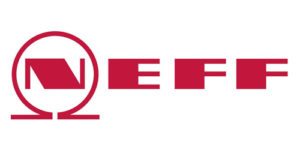 Neff are a very strong brand in the market place. The collection of Neff built-in appliances has been designed to give you perfect symmetry in your home. Matching control panels and horizontal lines allow you to mix and match specific products vertically and horizontally. Every detail has been considered from the control panels, dials and knobs to the handles and door design. Incredibly popular with customers having new kitchens, Neff appliances are top of the range and very much the perfect choice.
When it comes to washing, and drying our clothes, especially our favourite items, we need to feel confident that our laundry appliances are doing the job and doing it well. You need to trust your laundry appliances so that you can leave it to get on with the business of effectively washing or drying your clothes while you turn your attention to other things. Neff washing machines use less water, electricity and detergent than most other models in their class, while washer dryers are also energy efficient. They're gentle on clothes, but get them wonderfully clean, fresh and ready for action.
Neff have a superb range of integrated fridges and fridge freezers all of which are designed to suit everyone. Whether you need a streamlined space saver or a large American style fridge freezer with the choice of ice & water, that can cope with the demands of a hungry family, we're confident that there's a model to suit you. It's the attention to detail that makes all the difference – with features such as frost free, HydroFresh humidity control, AntiSpill shelves and CircoCool. All Neff appliances have at least an A+ energy rating. The perfect addition to any and every kitchen.
Neff offer a superb range of built-in ovens and hobs to suit any and every kitchen. They have a wide range of fantastic single, double and double under built-in ovens with options such as Slide & Hide, Circotherm, Pyrolytic self-cleaning, full steam and VarioSteam for the best cooking results. The Slide&Hide is an oven with a disappearing door which is completely unique to Neff. The access to the oven cavity is uninhibited making it much safer and easier to use. Neff supplies a full range of gas, induction and ceramic hobs including domino hobs – a great choice of flexible options.
Browse AEG by category
Whether it's a great British BBQ with all your friends or a meal for one, Neff dishwashers can handle anything you need it too – including bulky pots and pans and casserole dishes. Innovations like the unique VarioFlex Plus baskets with VarioDrawer give you the flexibility you need to handle all that excessive cooking. All machines are A rated for washing and drying and are A+ or A++ for energy performance. Available in integrated or freestanding, in black, white or stainless steel.
Grease, steam and odours are unwanted by-products of cooking, but with an effective extractor hood, you can soon be rid of them. Neff's exquisite range of extractor hoods is not only brilliantly functional but beautifully aesthetic too, creating a dramatic design feature for any kitchen. Neff offer a wide range of models – from eye-catching island hoods, to space-saving telescopic hoods – perfect for different styles and kitchen designs.
Wake up to a fresh brew from Neff's built in coffee machines. Arriving with deluxe features like SensoFlow you can rest assured each and every cup of coffee is made to absolute perfection – just how you like it. Whether you are craving a frothy cappuccino or need the kick of a double shot of espresso they won't disappoint. Team up a Neff coffee machine with their stunning range of built-in ovens and compacts for the perfect seamless design and finish to your kitchen.


About Neff
'A large helping of passion, with frequent dashes of inspiration'
Neff has a very long, proud heritage of over 140 years. From the very beginning, Neff have tweaked, innovated and perfected. Just like your very favourite recipe, they believe there is always room for improvement. 
The Slide&Hide is an oven with a disappearing door which is completely unique to Neff. The actual access to the oven cavity is uninhibited making it much safer and easier to use. With appearances on the great British Bake Off, this oven is incredibly popular.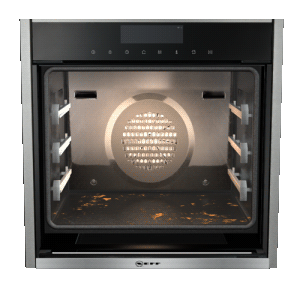 Neff Circotherm means you can cook a three course meal at the same time with multi-level cooking and even better than that, there is no intermingling of smells and flavours. Circotherm also means faster cooking with no pre-heating of the oven. If you want better cooking results this enables even heat transference through the oven cavity and no loss of heat when opening the oven door.
Want fresher food for long? Well, it's never been easier to lock in freshness to create sumptuous dishes. Neff fridges give you more flexibility to preserve nutrients. Choose between FreshSafe 1, 2, and 3 and keep fruit and vegetables, meat and cheese fresher for longer with sophisticated temperature control. Plus, handy pull-out drawers and variable shelves combined with LED lights help you organise everything effortlessly. Perfect!
Neff VitaFresh® 0˚C comprises two humidity zones. The dry section maintains 50% humidity to preserve meat and fish, whilst the moist zone at 90% humidity extends the life of  salad, fruit and vegetables. In these conditions, the vitamins and nutrients of food are preserved for up to 3 times longer. Keeping your food like it has just been picked for longer. Storing these separate foods within these zones also prevents intermingling of smells.