LG GBF61PZJZN 60cm Frost Free Fridge Freezer With Water Dispenser – STAINLESS STEEL
LG GBF61PZJZN 60cm Frost Free Fridge Freezer With Water Dispenser – STAINLESS STEEL
£479.00
In stock
Get FREE delivery to selected areas on
Thursday 20th February
This superb freestanding frost free fridge freezer with non-plumbed water dispenser from LG boasts an impressive total capacity of 336 litres. The air vents at the front of the fridge, known as DoorCooling+TM ensure up to 32% faster, even cooling which maintains the temperature of your fridge, in turn keeping your food fresher for longer. With a Moist Balance salad drawer and a Fresh Zone for meat and fish, your food will be kept fresher for longer. Sleek features including soft LED lighting, a square pocket handle and metal touch display give this appliance a modern and luxurious feel. The stainless steel finish will suit a minimalist kitchen design and the A++ energy rating will suit your pocket just as well!
2 Year
Warranty
Subject to registration on manufacturers website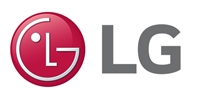 Stainless steel finish
Total net capacity 336 litres
Total No Frost
Door Cooling
Non-plumbed water dispenser
Linear compressor
Multiflow air cooling
Electronic controls
LED display
Refrigerator section:
Net capacity 229 litres
Express Cooling function
Moist Balance salad drawer
Fresh Zone drawer for meat, fish or vegetables
3 tempered glass shelves
Egg tray
LED interior lighting
Freezer section:
Net capacity 107 litres
Frost free
4 star freezer rating
Express Freeze function
3 transparent freezer drawers
Ice cube tray
Freezing capacity in 24 hours: 14 kg
Storage time during power failure: 16 hours
Door open alarm
Reversible doors
Noise level 36dB
Energy rating A++
Annual energy consumption 254 kwh
Dimensions: h1860 x w595 x d682mm
Why is this product not priced?
There are many appliances on our website which are not priced, more often than not these are premium built in products which are being installed into a new kitchen. As we are very much a traditional retailer we offer specialist advice and product knowledge to ensure that the appliances in your dream kitchen suit your needs perfectly.
We track all of our major competitors daily so you can be sure that when we build a bespoke appliance package for you we'll be offering you the best possible price. We can also talk you through all of the options to ensure that you're aware of everything on offer, including new products and Manufacturer promotions which often need claiming after you've taken delivery.
Call our sales team now on 0115 9651937 to discuss your requirements.
Or if it's more convenient send an email to sales@appliancecity.co.uk and we'll come back to you.
Alternatively you could build a Multibuy list online and send it over, we'll be happy to put a quote together and send it back to you.