Zanussi at Appliance City
Zanussi was founded in 1916, when the enterprising young Antonio Zanussi began making stoves in North East Italy, and soon developed a range of inventive products. Zanussi has since played a pioneering role in household appliances. With innovations such as the first gas cooker and the first auto-defrost fridge under their belts the clever Italian design is the cornerstone of their success today, just as it was 100 years ago.
Whether you want an in column freezer or something under counter, Zanussi have models to suit both requirements. With 4 star freezing and featuring NoFrost means you'll never have the trouble of defrosting your freezer again!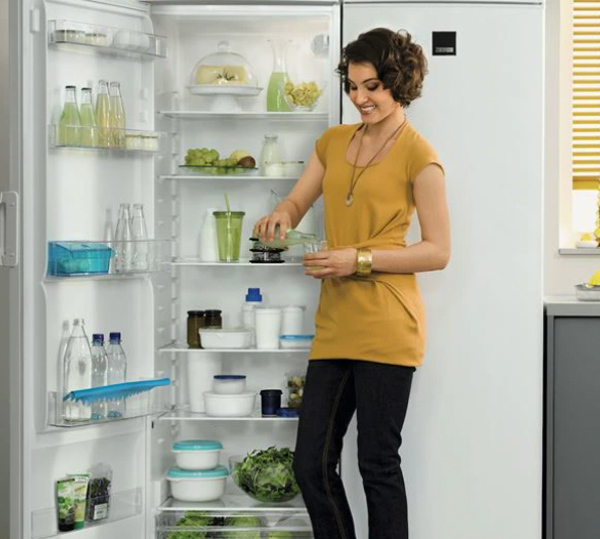 Zanussi fridges give you expect clever solutions to keep your food cool and fresh. Featuring removable drawers, door balconies for easy cleaning and half width produce drawers to keep your fruit and vegetables fresh.
Designed for tall housing units, Zanussi's fridge-freezers offer both low frost and frost free options. Keeping food nicely chilled in the fridge section and your food free or low of frost in the freezer section, you'll have fresher food for longer.


About Zanussi
Zanussi appliances are a perfect marriage between engineering and design ensuring that Zanussi develops appliances that are ahead of their time. They simply strive to simplify your life across a wide range of categories, including refrigerators, cookers, ovens, hoods and hobs, washing machines and dryers.
Designing a new kitchen on a budget? Zanussi have a range of fantastic appliances at incredibly affordable prices. Ranging from refrigeration, to cooking, to laundry and dishwasing, Zanussi more than have you covered.
Featuring all the latest technologies and functions, treat your kitchen to Zanussi!