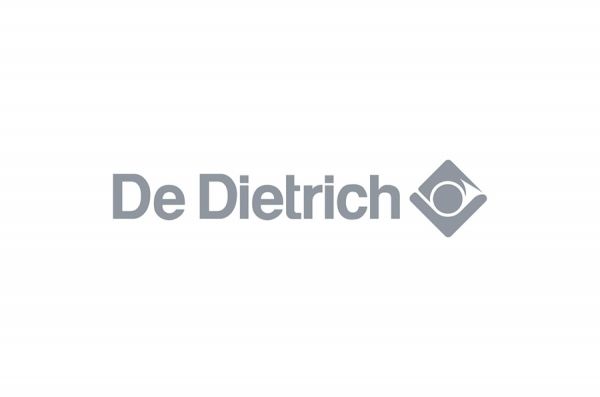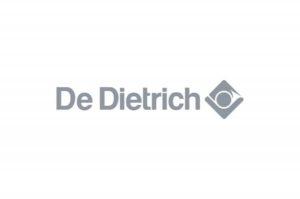 De Dietrich at Appliance City
Very few manufacturers can boast over 300 years of history as La Maison De Dietrich can. Since its creation at the end of the 17th century, the company has provided a constant stream of creations, innovations and unique technology, such as the first domestic cooker, the pyrolytic oven, and the saturated steam oven. In 1990, De Dietrich invented the first induction hobs. Making them a real market leader.
De Dietrich ovens are part of their stunning collections – platinum, pure white, iron grey and absolute black. With soft close doors, many cooking functions, steam and pyrolytic options. Team them up with De Dietrich's compact appliances for the ultimate kitchen experience.
Available in 4 fantastic colours as part of their collections, De Dietrich's range of hobs are the perfect choice. Whether you prefer gas or induction, or perhaps you want to create your own domino hob and have a mixture of everything, De Dietrich have you covered.
De Dietrich hoods match their other appliances perfectly as part of their stunning 2018 collections. Available in an array of styles to suit all kitchens such as canopy, ceiling, chimney, downdraft, integrated, island and telescopic, you are sure to find your perfect match. Also available in a variation of 5 stunning colours, different extraction rates and A+ – C energy efficiency ratings, De Dietrich's cooker hoods are a great choice for your kitchen.
Available in 4 fantastic colours as part of their 2018 collections, De Dietrich's range of built-in microwaves are the perfect choice. Available for both tall housing and wall units, these microwaves look superb when teamed up with other appliances from the collection. With a variation of models including microwave only, microwave with grill and combination microwave you are sure to find the right microwave for your kitchen.


About De Dietrich
For over 300 years De Dietrich has been at the forefront of many technological advances. They are renowned as a supplier of market-leading premium kitchen appliances that are not only innovative but beautiful in their design.
De Dietrich over the years have continued to pioneer technological advances in the home appliance market, regularly introducing ground breaking innovations and concepts.
Twist. Click. Cook
De Dietrich have introduced a cooking concept to inspire culinary excellence in your own home. Giving you the freedom to chef it up on a daily, weekly or monthly basis, whatever your preference.
You simply use the dial to put the oven into 'chef mode', this enables you to select your recipe and within seconds your dish is ready to cook. When the oven is in 'Chef Mode', it has the precision and control of a real chef live in the kitchen, plus it features exclusive and patented technology that adjusts all settings automatically. This includes the cooking function, the ideal temperature, plus the time your food takes to cook. Giving anyone the ability to perfect every dish like a true professional.
Twist. Click. Cook
Twist – to select your chosen recipe, you simply twist the dial on the oven and choose the recipe you want to cook with from the 'Chef', 'Recipe', 'Culinary' or 'Pastry' modes. Whichever floats your gravy boat (awful pun, I know. But I tried!).
Click – once you have selected your chosen recipe, click to begin the cooking process. There's no need to preheat the oven beforehand or guess how long your food will take to cook; the oven will calculate everything all by itself, as long as it is in 'Chef Mode'. Clever little oven!
Cook – this is the best part! Let your oven do the hard work while you kick back and relax. Then simply enjoy your chef inspired dish cooked to absolute perfection.
De Dietrich & Lucknam Park partnership
De Dietrich are delighted to announce their new partnership with Lucknam Park Cookery School, Wiltshire, UK. The School offers a unique opportunity for anyone with an interest in cooking to perfect their skills and master new techniques through a variety of innovative courses.
De Dietrich has always been synonymous with cooking excellence and the partnership will see the brand provide the Cookery School with their top-quality appliances to complement the exceptional cooking carried out within the school. The De Dietrich appliances are leaders in terms of technology and innovation and guarantee using a high level of technical control and utmost precision for optimum results in performance cooking, making each class an outstanding experience.
Absolute Black Collection
The Absolute Black collection is designed in a deep and glossy black, bringing a subtle and refined touch to the finest kitchens. This collection is a fusion of materials and textures such as cast iron and glass, adding a touch of sophistication to even the most elegant of living spaces thanks to an intensely deep black and meticulous copper finishing.
Iron Grey Collection
The Iron Grey collection is a shade of intensive grey sublimated by a chromium finish, the expression of an innovative and exclusive design. Combining the elegance of iron grey with subtle touches of copper enhanced stainless steel, this collection reflects the true extent of the brands excellence and innovative nature in design and technology.
Platinum Collection
The Platinum collection is a fusion of materials and textures enhanced by cutting edge finishes in the stunning copper dials. Revisiting steel, glass, stainless steel and copper through the eyes of a master craftsman De Dietrich has transformed raw materials into breathtaking results. And to be honest, these collections are stunning! This platinum collection is a uniquely sophisticated collection at the cutting edge of technology.
Pure White Collection
The Pure White collection has been reinvented by De Dietrich, adding purity and elegance to the colour, this collection has the most beautiful values. Honouring the colour to the very fullest extent. This collection reflects an unparalleled expertise and perfect command of materials evoking wonderful emotions. Stunning, classic, elegant.