Samsung Family Hub
Take a fresh look at what a fridge can do
The Samsung Family Hub is a revolutionary fridge freezer with a Wi-Fi enabled touchscreen that lets you manage your groceries, connect with your family and entertain like never before.
Share family calendars, photos and notes, as well as listening to music, radio and mirroring your TV! Entertainment at its finest, and all from your fridge!
Twin & Metal Cooling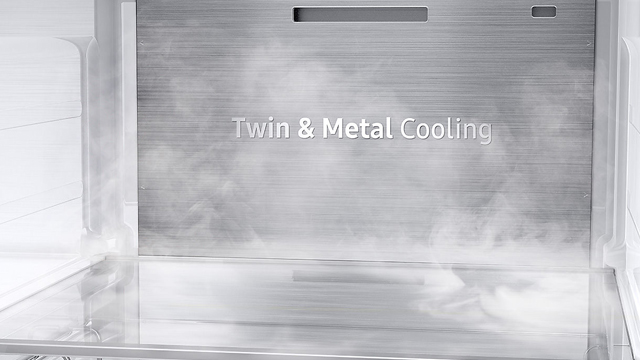 Ensure your food stays moist and fresh for up to twice as long. Samsung's Twin Cooling Plus™ optimises the temperature and humidity in the fridge and freezer with independent cooling systems, as well as preventing odour and flavour transfer. The Metal Cooling Interior adds an extra touch of style to your fridge.
Triple & Metal Cooling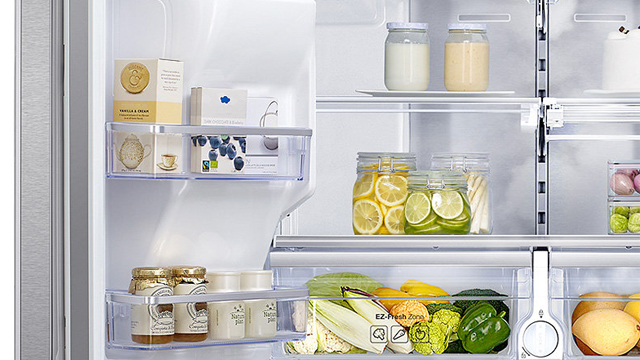 A Triple Cooling System independently controls and optimises the temperature, maximised humidity and prevents odours mixing in three compartments. So no smelly cheese smells in your fruit box! A Metal Cooling plate also keeps the air cool to maintain freshness. Fresher food for longer.
Precise Chef Cooling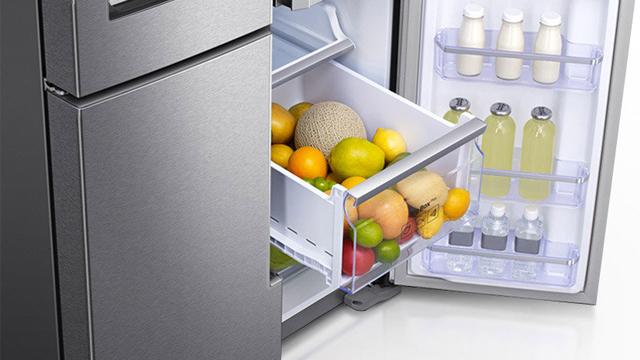 To keep your food fresher for longer, Precise Chef Cooling technology minimises any temperature fluctuation to within just +0.5°C by frequently sensing changes and then precisely adjusting the operation of the compressor. You can trust that your food will remain fresher for longer cutting down on wastage!
Stream music, radio & mirroring your TV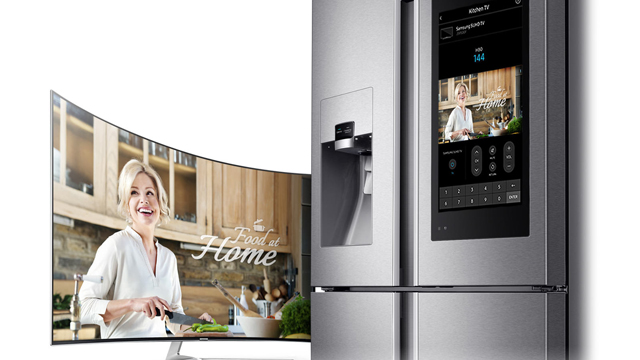 The Family Hub is much more than just a fridge freezer. Whilst it works hard to keep your food at its freshest for longer, it also brings your kitchen a whole world of entertainment. Whether you want to continue watching your favourite programme, play music or listen to the radio whilst cooking, the Family Hub gives you no limits.
Family calendars, photos and notes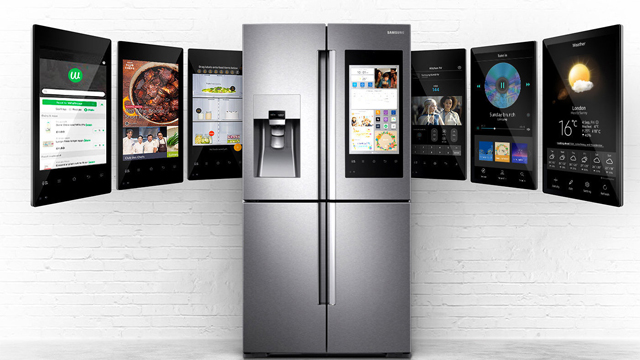 Keep all your family in the loop with shared calendars, notes and photos. Use one calendar for the whole family to easily keep on top of everyone's schedules. Add reminders and notes or simply share your favourite family photos to brighten everyone's day. Family Hub's giant screen is a live bulletin board that keeps everyone on the same page.
View inside from anywhere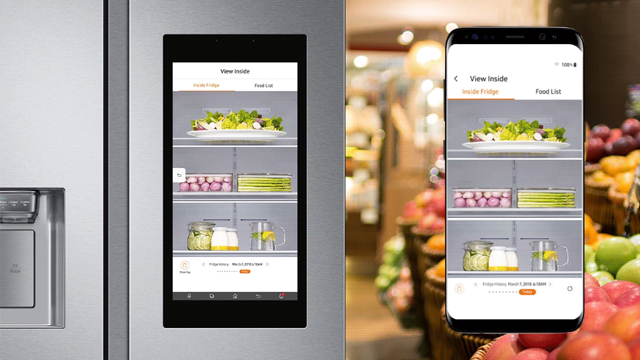 Out shopping and forgotten your list? View inside your fridge without opening the door. Using your smartphone, you can look inside your fridge when you're out shopping. The View Inside allows you to tag items with expiry dates and will then remind you when items need to be used and what items you need to replace. No more doubling up!