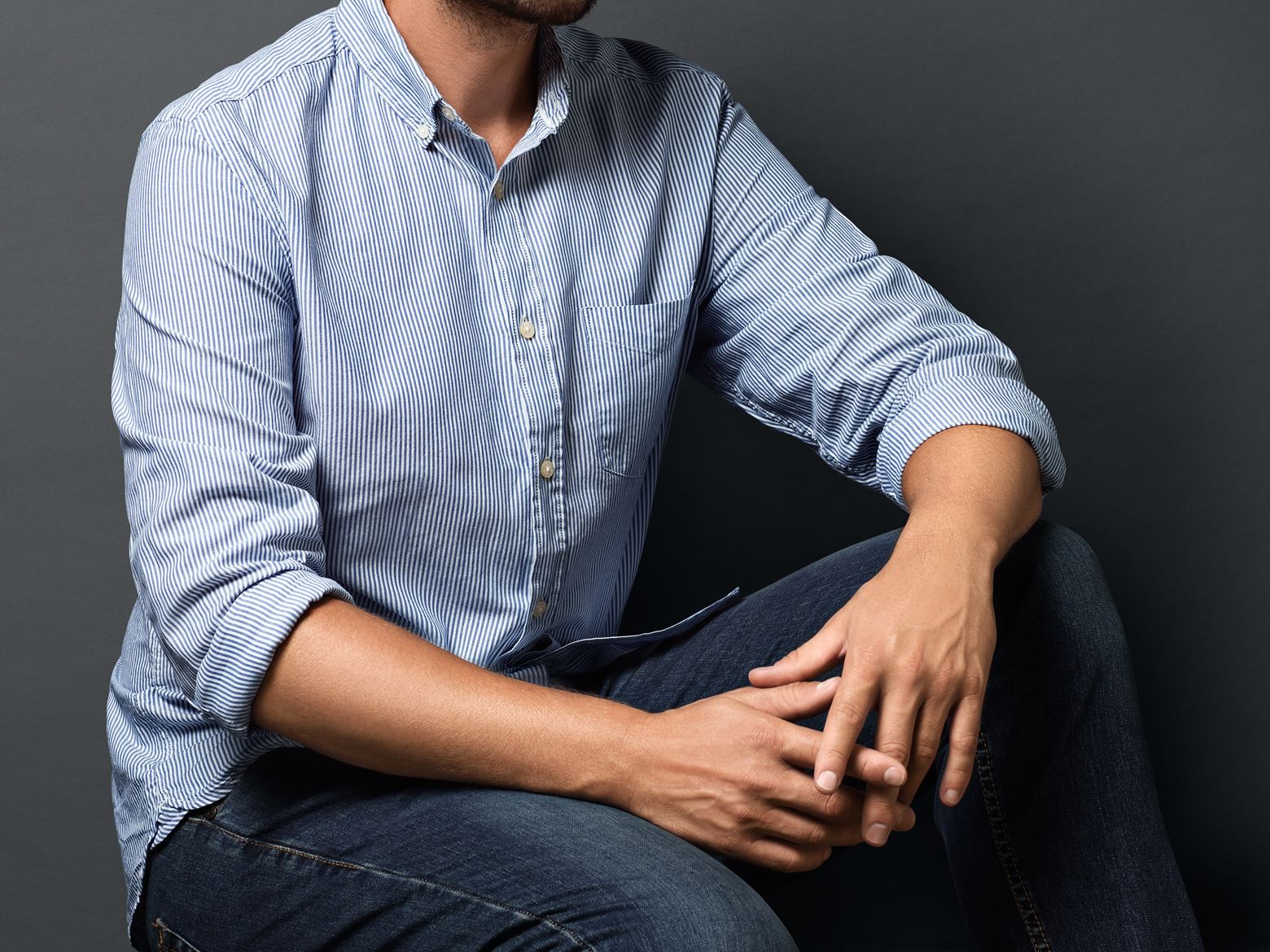 You may have read my blog last week about the new AEG laundry series, where I heavily talked about the new washing machines and all their great features. I touched on the tumble dryers however didn't go into detail, because you know, I didn't want to subject you to too much laundry talk, and when I started speaking about the laundry superheroes and galaxy of soap suds, well I imagine any more talk on that would have sent minds spiralling.
So, the new AEG laundry series is not just washing machines. Their tumble dryer series is just as easy to understand as their washing machines. Each level of care includes all the technologies from the previous levels, with a new series label shown on every dryer, so pairing up your appliances is now as easy as if choosing by energy efficiency or drum size.
A little recap on last week's blog…
Designed with care…
AEG's unique innovative design is more than pleasing on the eye. It also conveys superior quality and technical advancement for their new range. They have redefined the door design for greater visibility and reinvented the control panel so all you should do is just turn the dial for an exceptional, first touch experience.
Premium door finish…
Inspired by the electric turbines manufactured at the AEG turbine factory in Berlin.
Balanced design…
A symmetrical Germanic design with a central dial to balance the control panel.
Focus dial…
Real stainless steel insert on the control panel and a premium metal coating on the dial with a distinct physical and auditory 'click' feedback.
Much like the new AEG washing machines, the tumble dryer series has many features that set them miles apart from their competitors, in the world of kitchen appliances. With unbeatable unprecedented care for your clothes. It's a new drying experience for us and our clothes.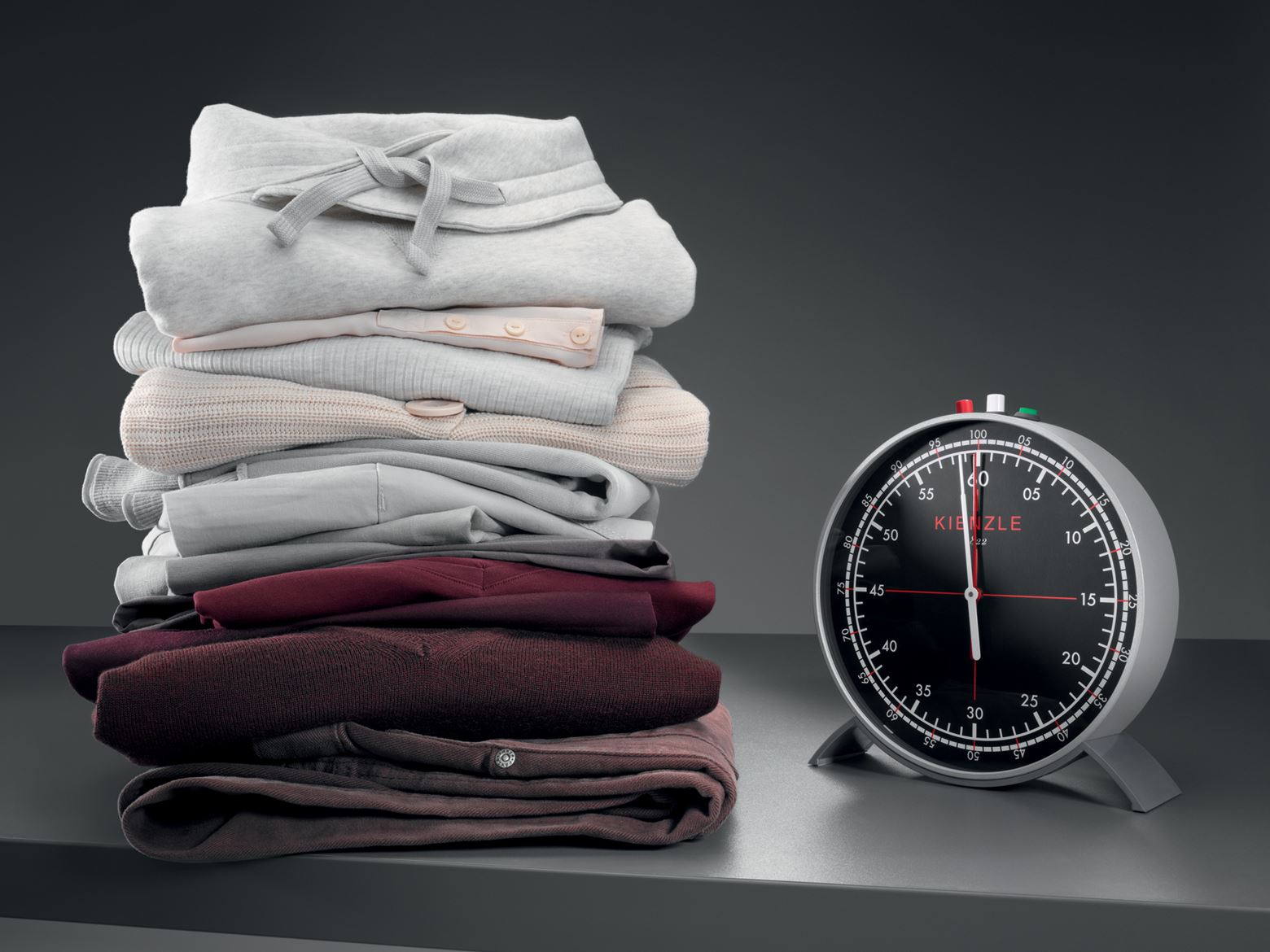 Saving you time and energy everyday…
AEG's new dryers feature ProSense technology, which uses advanced humidity and temperature sensors to adjust the drying time and energy consumption for every size load – whether it's a day, or a week's worth of drying. This not only saves you time, but energy too, whilst gently protecting the clothes that you love and wear day in, day out.
Safe, low temperatures…
AEG'S SensiDry technology dries your clothes with low temperatures and uses precise sensors to monitor the drying cycle. This ensures that your precious fabrics are never subjected to unnecessary heat and therefore over drying. This means your clothes will keep the textures they had the day you bought them, for much longer. The low temperatures also save energy too. Bonus!
Bespoke protection for your clothes…
The programmes in AEG's unique AbsoluteCare system precisely control the movement and temperature of the drying drum. Any woollens are kept flat against the drum to replicate flat drying, so you don't need to worry that your favourite woollen sweater will be ruined in the drying stages. Outdoor garments, such as waterproof coats or jackets are given just the right amount of heat to restore the full functionality of their waterproof membrane, meaning they stay waterproof for much longer and typically dry much better than room temperature air drying. Silks are held aloft in the cradle movement of the drum to protect them from damaging. Every fabric gets the right movement and temperature to dry it completely, whilst preserving its quality, look and feel. You no longer need to worry about drying your delicate fabrics.
Dry with confidence…
You don't need to settle for less than soft clothing. Using a tumble dryer is proven to soften your clothes and towels, fast. Tumble dryers mean you waste less time drying your clothes and can now trust that your silks and woollens will be delicately dried and kept looking and feeling the way they did, the day you bought them. You can now care more for your clothes with AEG.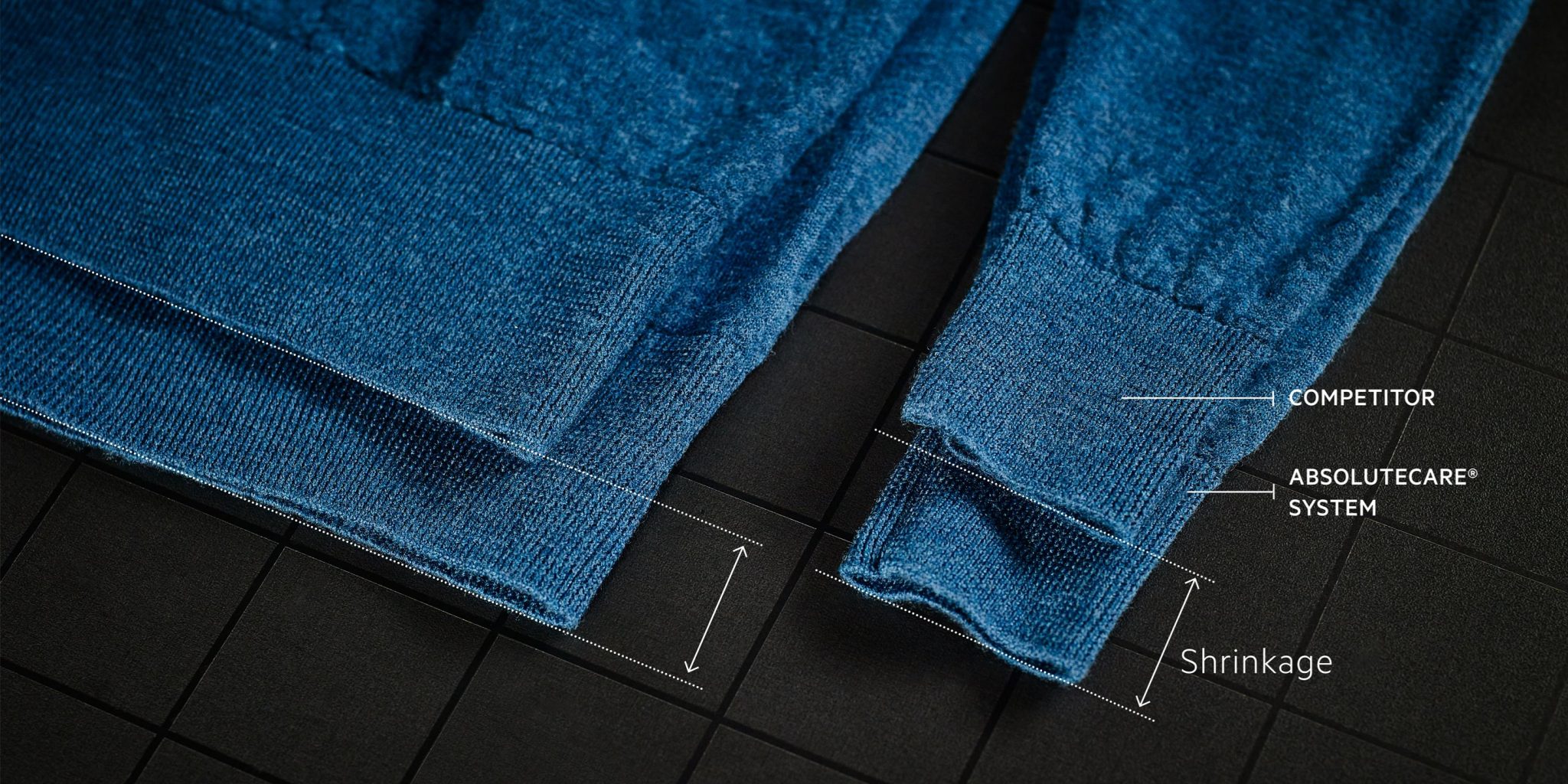 The wool sweater guardian…
Back to the laundry superheroes in their galaxy of soap suds. The 8000 series tumble dryers now mean you can dry like you never thought you could. AEG have a wool mark accreditation for their tumble dryers, they come with their unique AbsoluteCare system which as I explained already, is a tailored programme that precisely controls the movement and temperature of the drying drum. Delicate woollens with 'hand wash only' care labels are kept flat against the drum during rotations to replicate flat drying. Your sweaters retain their shape and texture. No shrinkage guaranteed. Sounds too good to be true, right? Well believe it because it's been proven!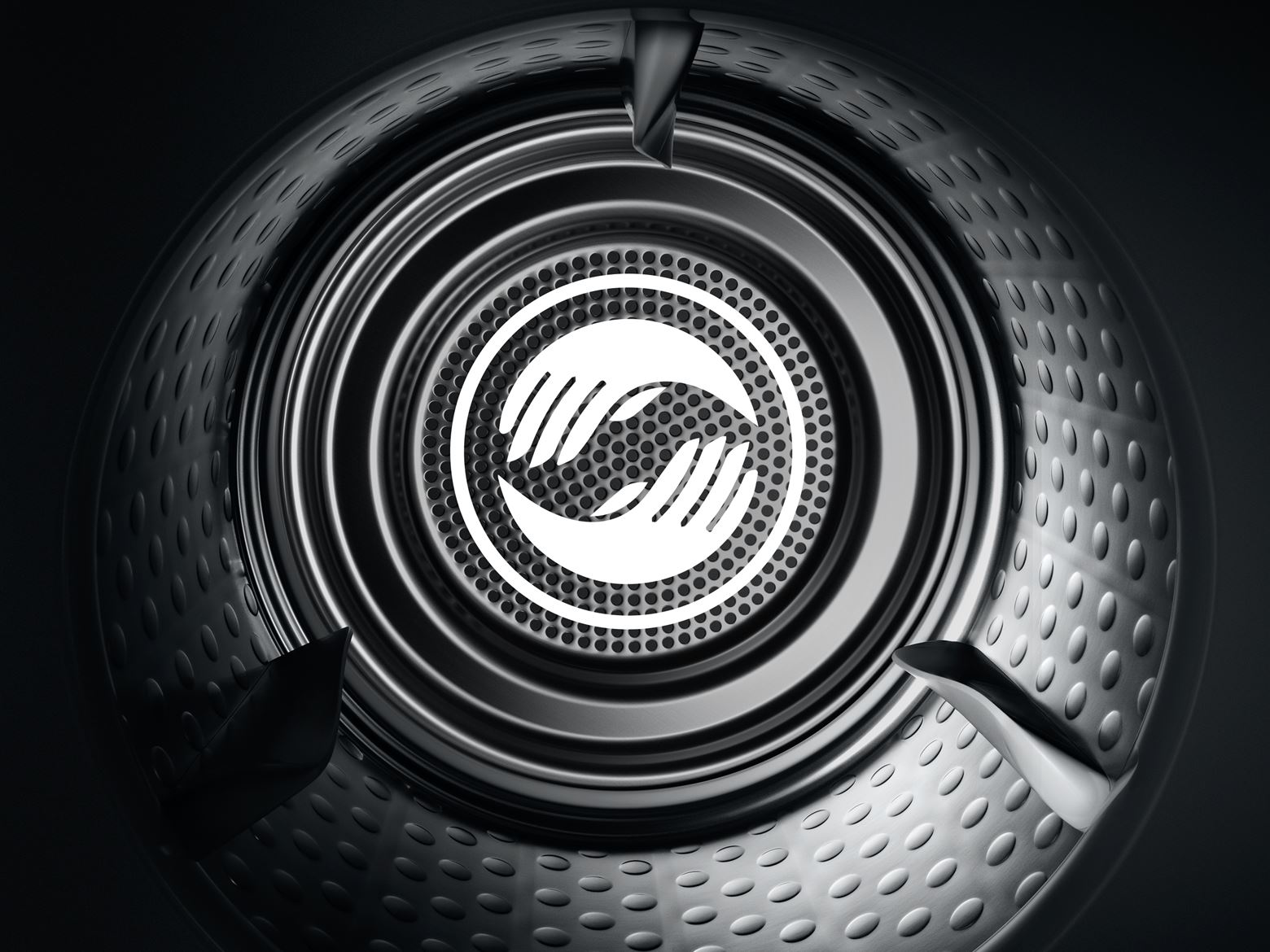 Refresh and reinforce…
Tumble dryers quite often can scream disaster for expensive hi-tech fabrics but AEG's approach is different. The 8000 series includes an innovative outdoor programme with precise time and fine temperature control to restore the water protection of the waterproof membrane on outdoor fabrics, better than air drying – for functionality you can rely on. So, you can rest assured that your waterproof items, stay waterproof.
As good as new…
AEG's 7000 series dryers use energy efficient SensiDry Technology to dry clothes gently at almost half the temperature of a conventional dryer. Because of precise sensor monitors your clothes are never subjected to overheating therefore leaving your clothes' quality, texture and shape as good as new.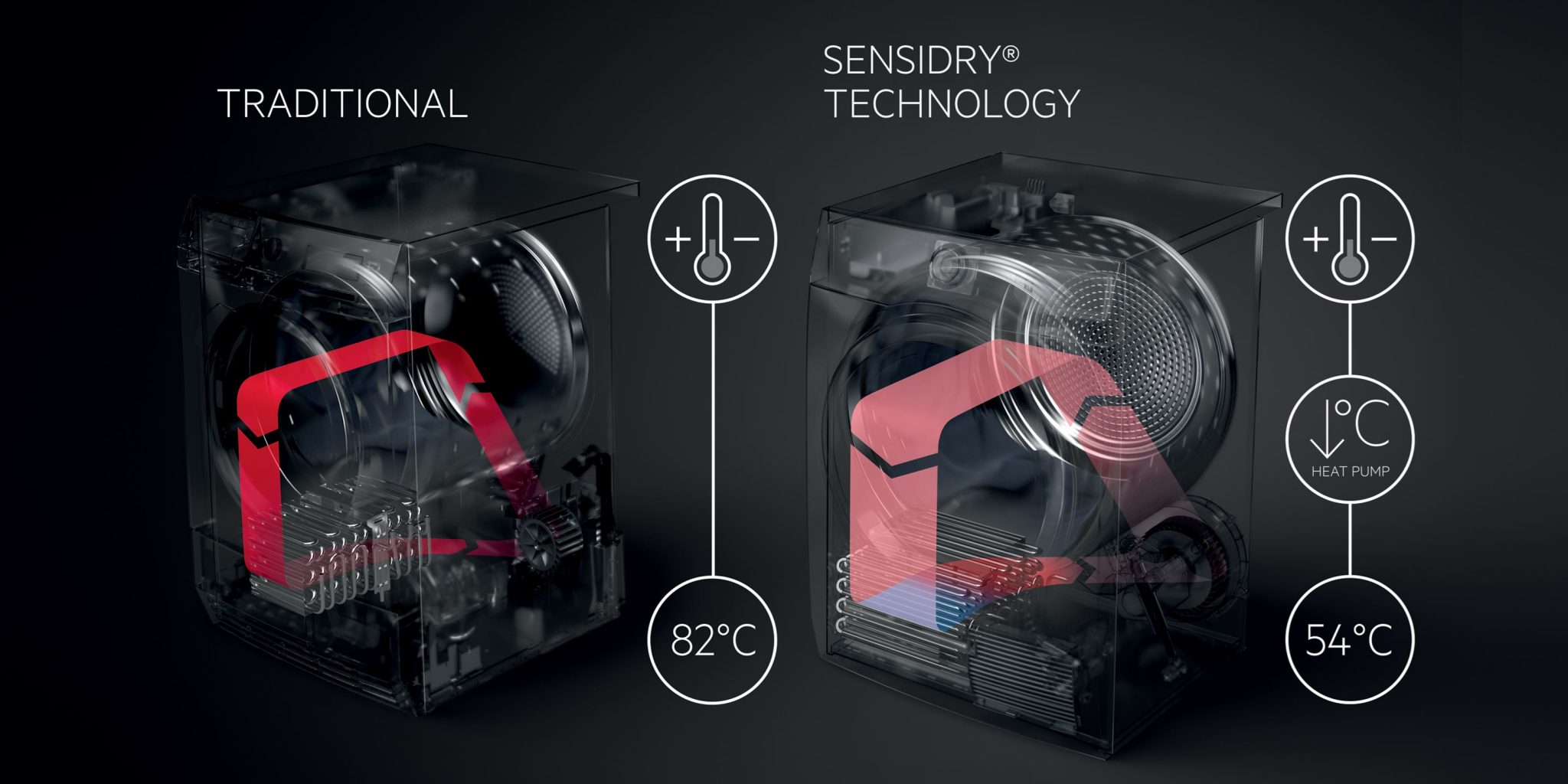 Built-in protection…
Protecting clothes is more than just a feature for AEG. They have built protection into their dryers. The AEG 6000 series comes with a ProTex soft drum whose distinctive pattern improves airflow to your clothes. This ensures they leave the dryer with reduced tangling and creases. It's your everyday quality preserver.
The everyday quality preserver…
Repeated washing and drying can badly damage the fibres in our clothing leaving them looking worn and discoloured. With the 6000 series and its ProSense technology feature, the combination of humidity and temperature sensors means your drying time and energy consumption is tailored to every individual load. This saves time and energy, ensuring your favourite items of clothing are never over-dried, meaning they retain their look and feel, cycle after cycle.
Immaculate preservation…
The 8000 series features all the technology of the 6000 and 7000 series, plus AEG's unique AbsoluteCare system. Complete care, even for silk, wool and outdoor wear.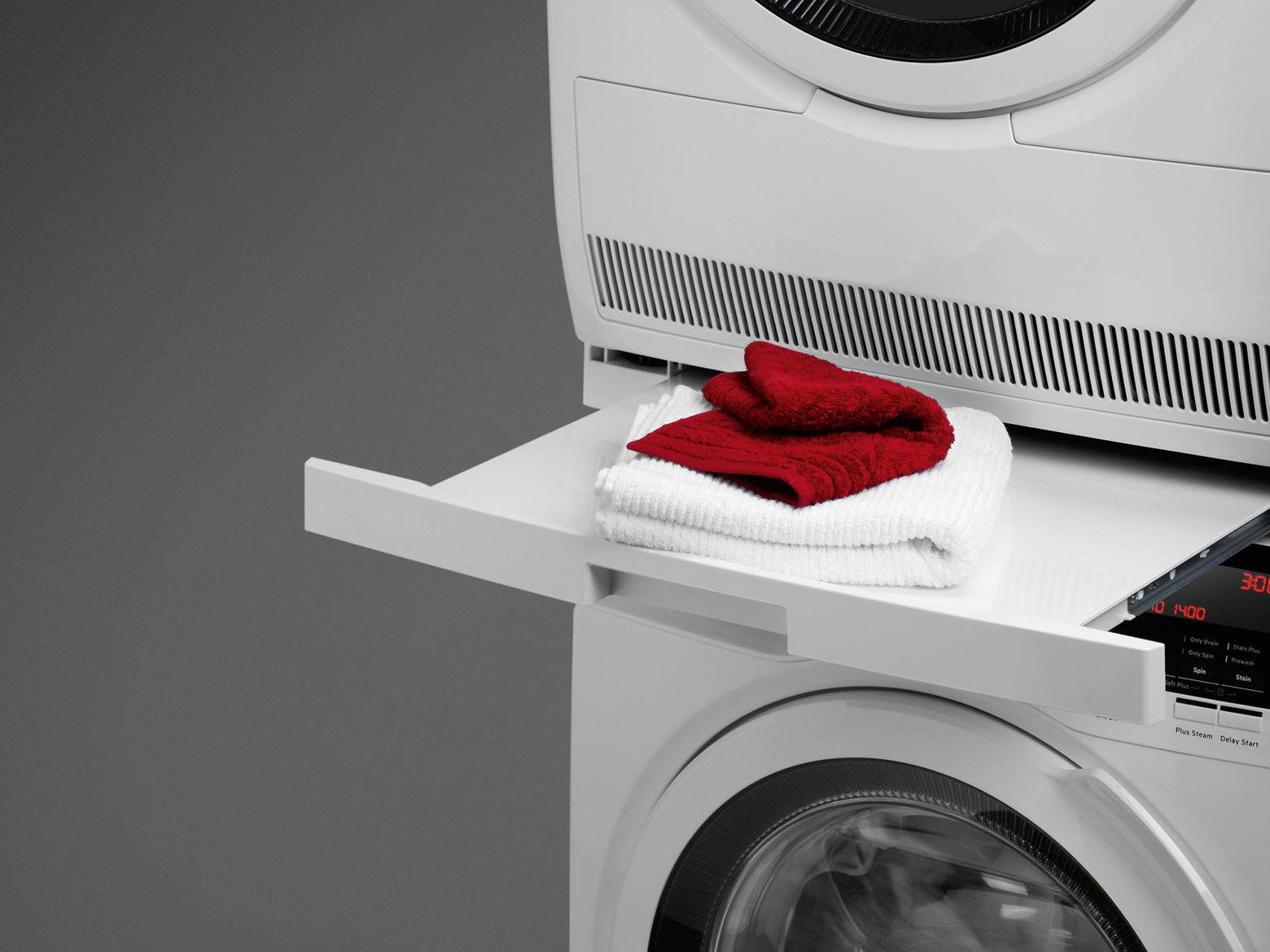 Create extra space…
Need to create some extra space in your laundry room or kitchen? You can safely install your tumble dryer on top of your washing machine without any fixings and enjoy all the extra space you need with the stacking kit. It comes with a sliding shelf for easy loading, unloading and folding of your freshly washed and dried clothes.
So, I hope this has given you a little insight into the wonderful world of the new AEG tumble dryer series. The entire purpose of this new laundry series is to give your clothing unprecedented care. AEG have redefined what a washer and dryer are. They are protectors of fabric, defenders of colour and guardians of fibre. The perfect addition to any household.
If you'd like any more information on any of the laundry models and prices, give a member of our team a call. They are always happy to help 🙂  0115 965 1937