Smeg PVL675LCN 75cm Dolce Stil Novo 5 Burner Gas On Glass Hob – BLACK
Smeg PVL675LCN 75cm Dolce Stil Novo 5 Burner Gas On Glass Hob – BLACK
Available to order
Call our sales team on
0115 965 1937
for delivery dates.
This stylish 75cm wide Dolce Stil Novo gas on glass hob from Smeg gives you the flexibility of gas cooking across 5 burners with plenty of space for your pans. Finished in Eclipse black ceramic glass it looks incredibly stylish as well!
5 Year
Warranty
Subject to registration on manufacturers website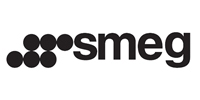 Black ceramic glass surface
Glass on steel construction
5 gas burners:
Left: Ultra rapid burner 3.50 kW
Rear left: 1.60 kW
Front left: 1.00 kW
Rear right: Rapid burner 2.40 kW
Front right: 1.00 kW
Blade flame burners
Titanium pan stands
Rotating dial controls
Liquid collector system
Automatic electronic ignition
Flame failure safety device
Adaptable for LPG
This product must be registered with Smeg to qualify for the 5 year warranty
Click here to register your warranty on the Smeg website
Why is this product not priced?
There are many appliances on our website which are not priced, more often than not these are premium built in products which are being installed into a new kitchen. As we are very much a traditional retailer we offer specialist advice and product knowledge to ensure that the appliances in your dream kitchen suit your needs perfectly.
We track all of our major competitors daily so you can be sure that when we build a bespoke appliance package for you we'll be offering you the best possible price. We can also talk you through all of the options to ensure that you're aware of everything on offer, including new products and Manufacturer promotions which often need claiming after you've taken delivery.
Call our sales team now on 0115 9651937 to discuss your requirements.
Or if it's more convenient send an email to sales@appliancecity.co.uk and we'll come back to you.
Alternatively you could build a Multibuy list online and send it over, we'll be happy to put a quote together and send it back to you.