Instaview Door-In-Door American Fridge Freezer
LG's stunning Instaview door-in-door fridge freezer has a sleek mirrored glass panel that illuminates with two quick knocks on the glass. This allows you to see inside the easy access compartment without ever opening the door, therefore reducing cold air loss to help keep food much fresher for longer. It really is something of beauty and will look fantastic in any kitchen. Designed with features such as Pure N Fresh, Fresh Balancer, Moist Balance Crisper, Inverter Linear Compressor and SmarThinQ this is the ultimate fridge freezer. Available in both plumbed and non-plumbed versions, and the choice of stainless steel, matte black and brushed matte black steel, there is an Instaview for everybody!
So, with an array of superb features and a stunning design both inside and out, the LG Instaview is the perfect choice for any kitchen.
Plumbed/non-plumbed
Whether you prefer a plumbed in or non-plumbed fridge freezer, the LG Instaview gives you both options to choose from.
Plumbed in refrigeration is the most convenient option especially long-term, as they take water directly from your mains water supply. The only restriction with plumbed in, is the need for your fridge freezer to be close to a water supply. Ideally no more than 2 metres away.
Non-plumbed refrigeration is much easier to place in your home giving you versatility and freedom to put it wherever it fits into your kitchen. As there is no plumbing work involved, you simply place your fridge freezer wherever you like, so re-decorating will never be an issue! You can still enjoy chilled water and ice though, you just have to remember to fill the container yourself!
LG have both plumbed in and non-plumbed versions on the Instaview available in both stainless steel and matte black steel. So whichever your preference, there is something to suit.
Inverter Linear Compressor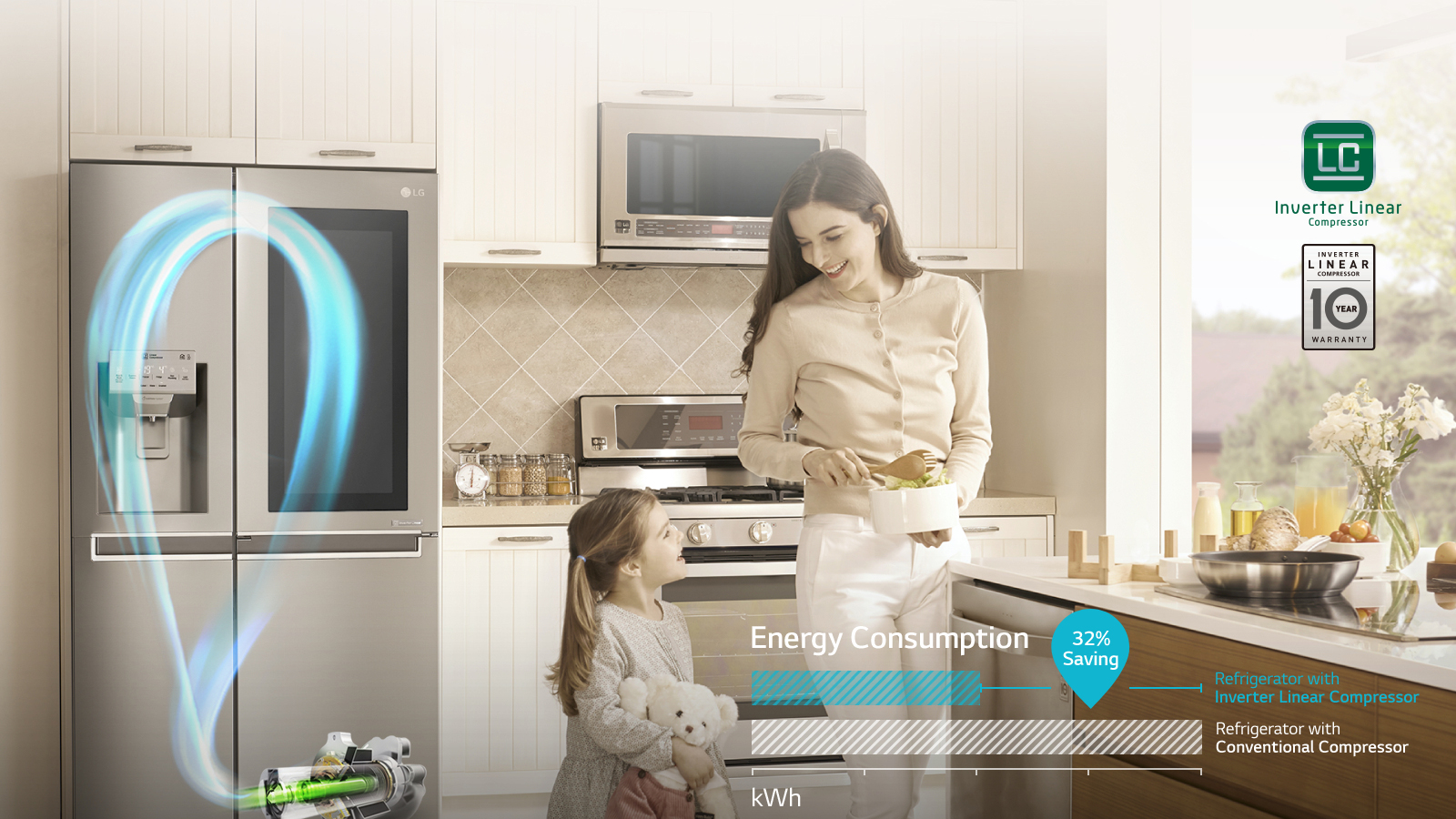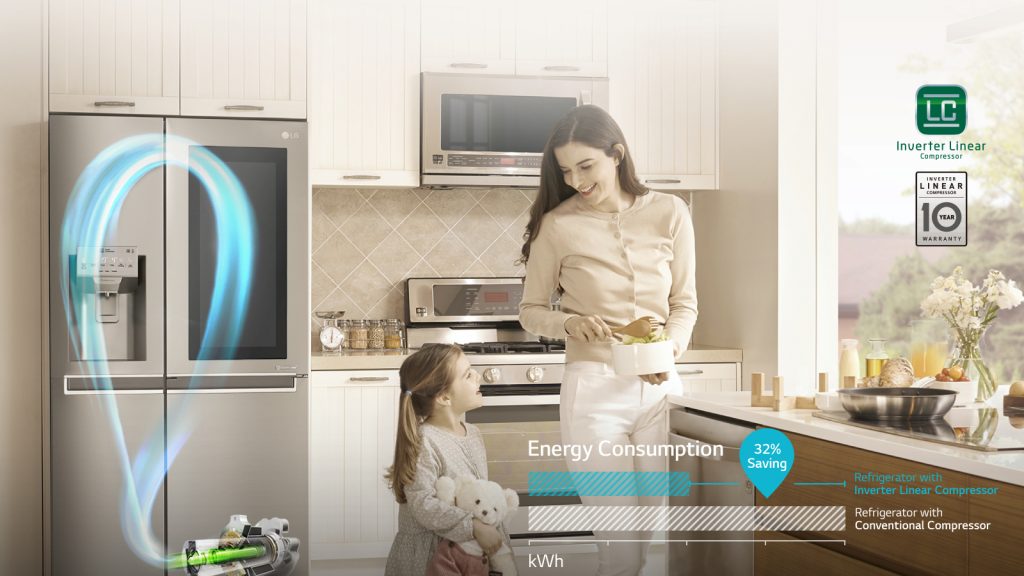 Inverter Linear Compressor technology maximises energy savings, lowers noise levels and keeps food fresh longer. The Inverter Linear Compressor reduces internal friction for less wear & tear, making the refrigerator durable.
Smart ThinQ™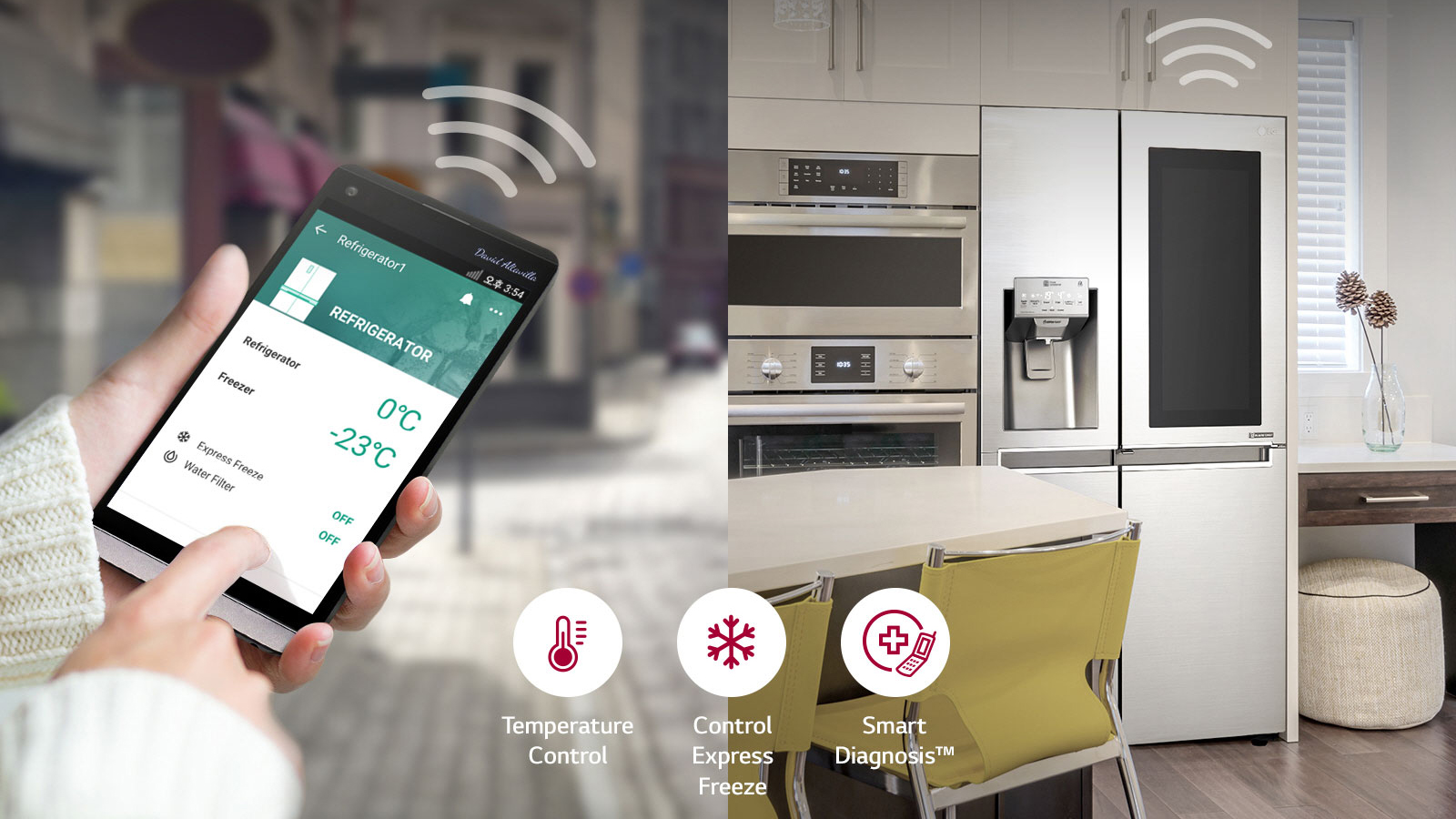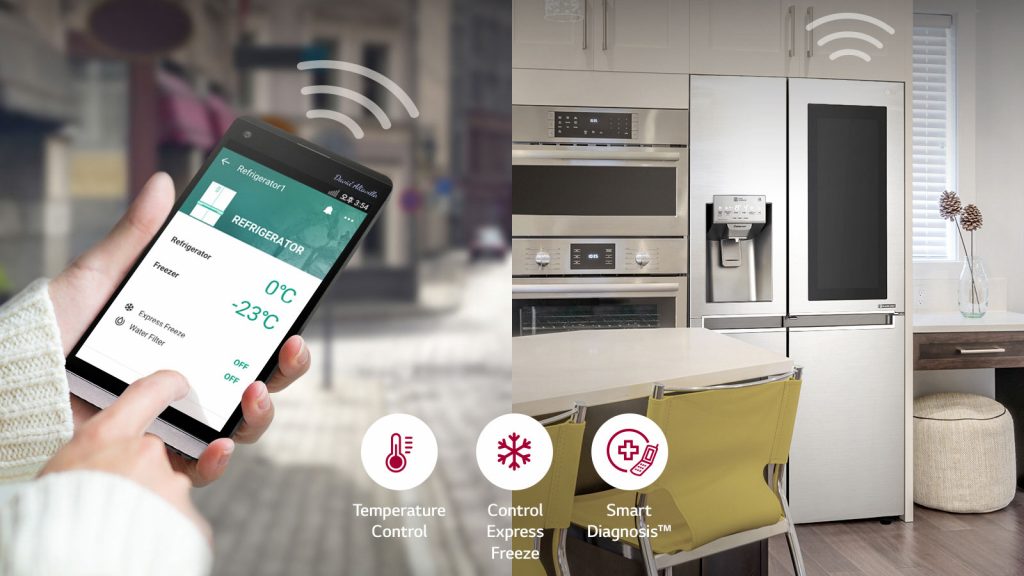 SmartThinQ™ technology allows you to control the functions of your refrigerator even when you're out. Adjust temperature settings, quickly freeze the items and more. Now you can keep the food cool from anywhere, anytime.
Wine Rack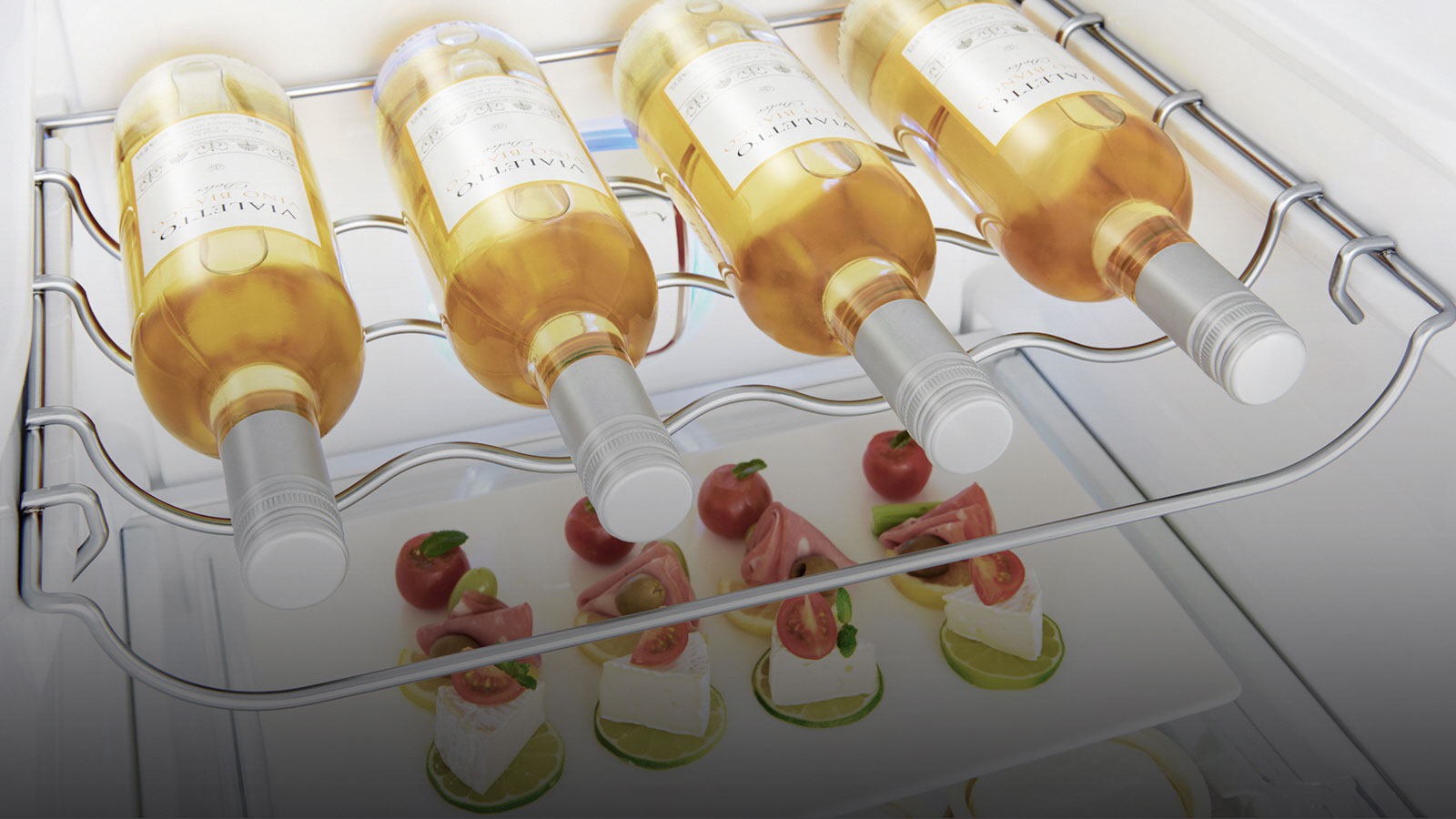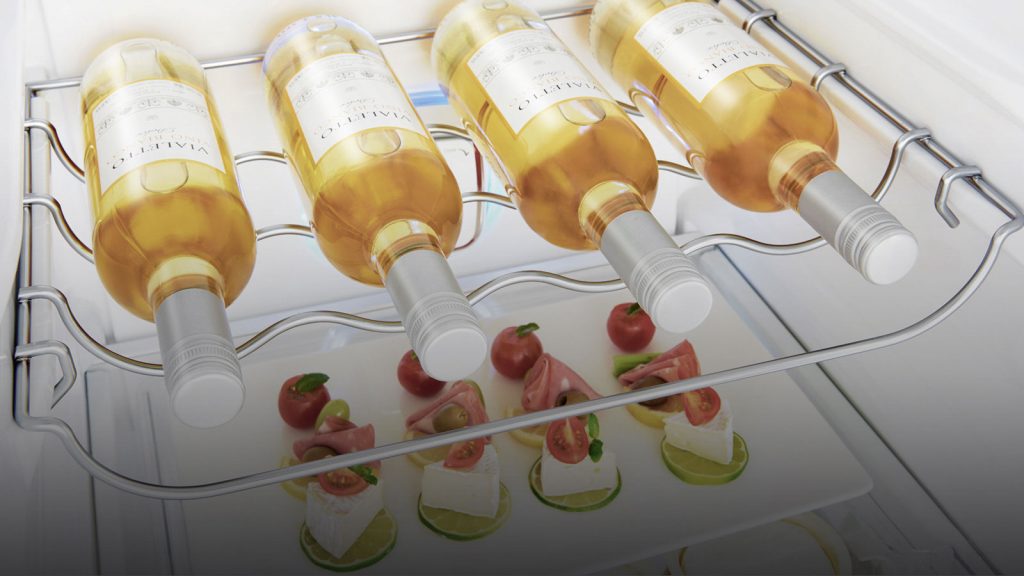 A Wonderful Wine Rack . Selected Instaview models comes with a dedicated rack to store multiple bottles of your favourite bubbly. Keep stocked up ready for those last minute dinner parties or to relax after a long day at work!
Pure N Fresh filter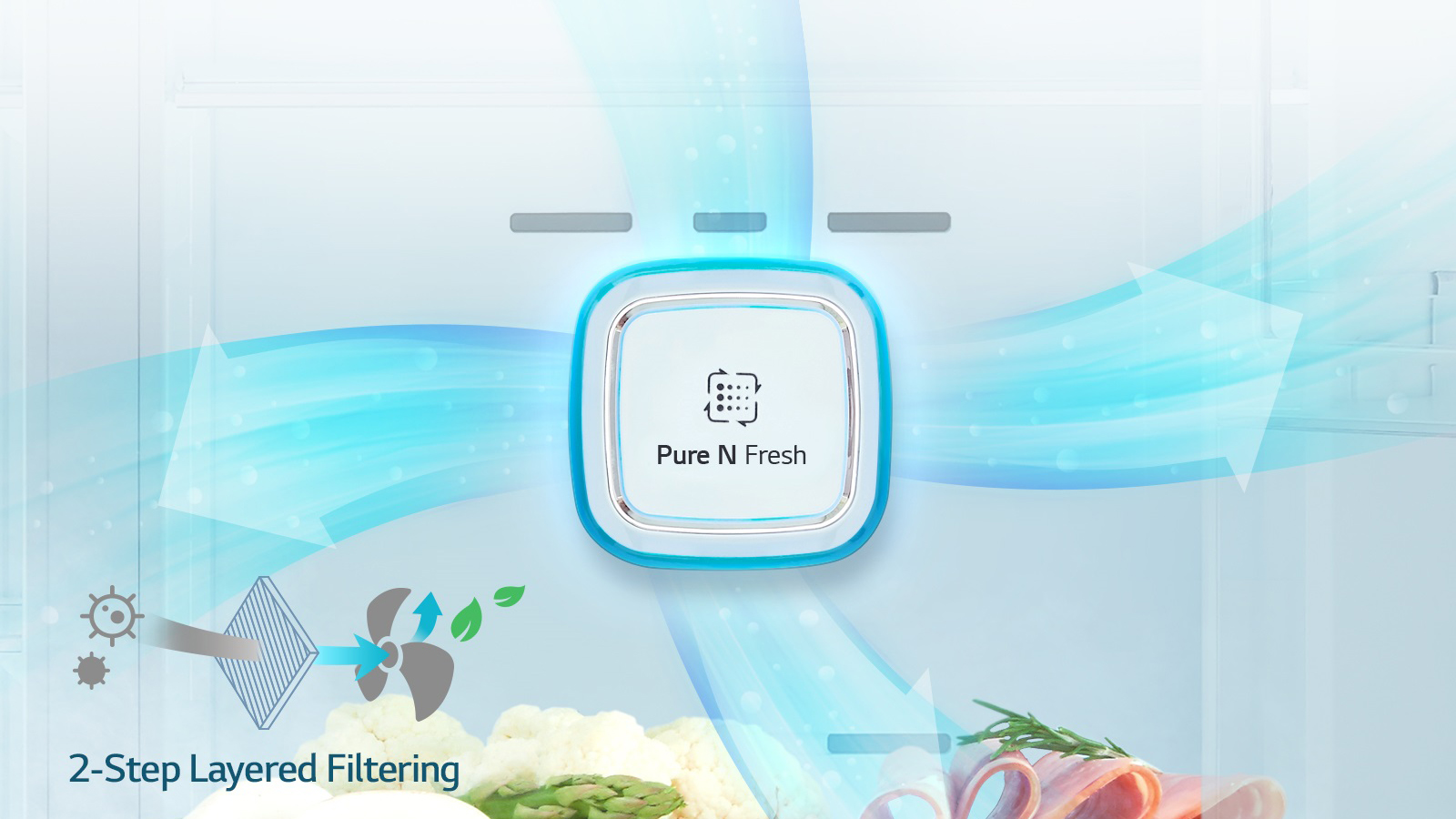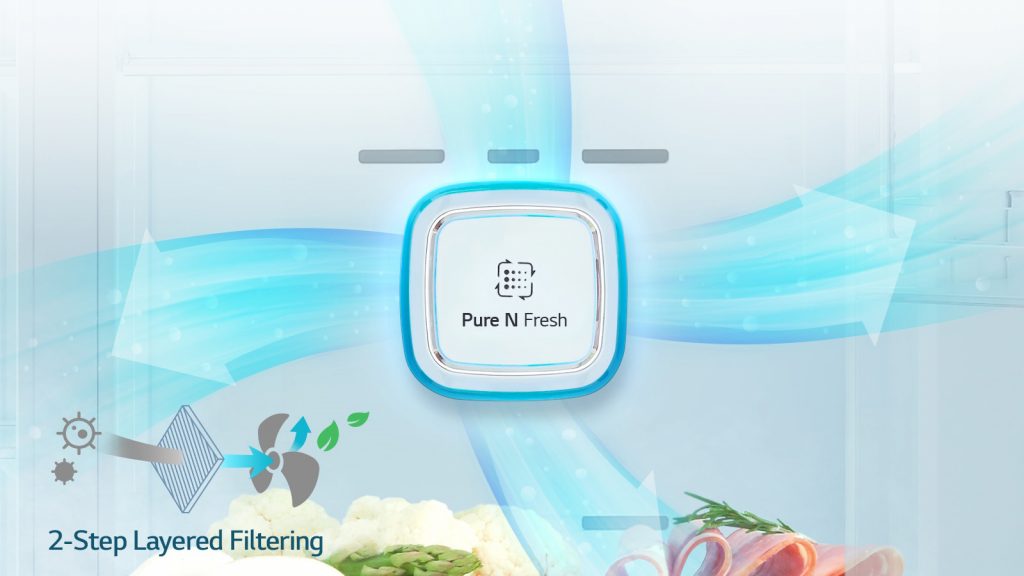 Minimise your refrigerator odours with this unique air purification system. The Pure n Fresh filter recirculates air through a dedicated fan that odourises the air for a pleasant smell from your fridge at all times.
Fresh Balancer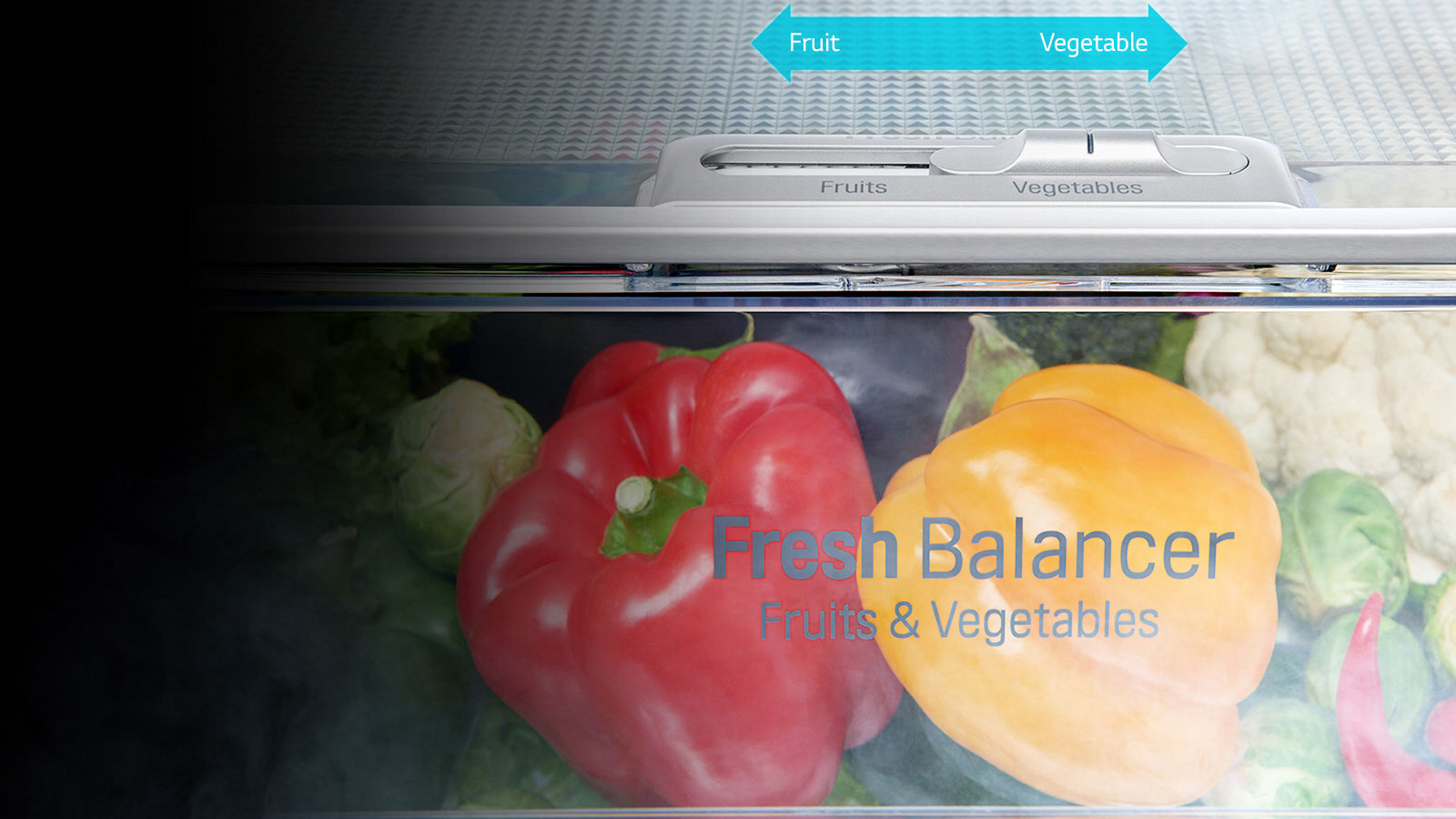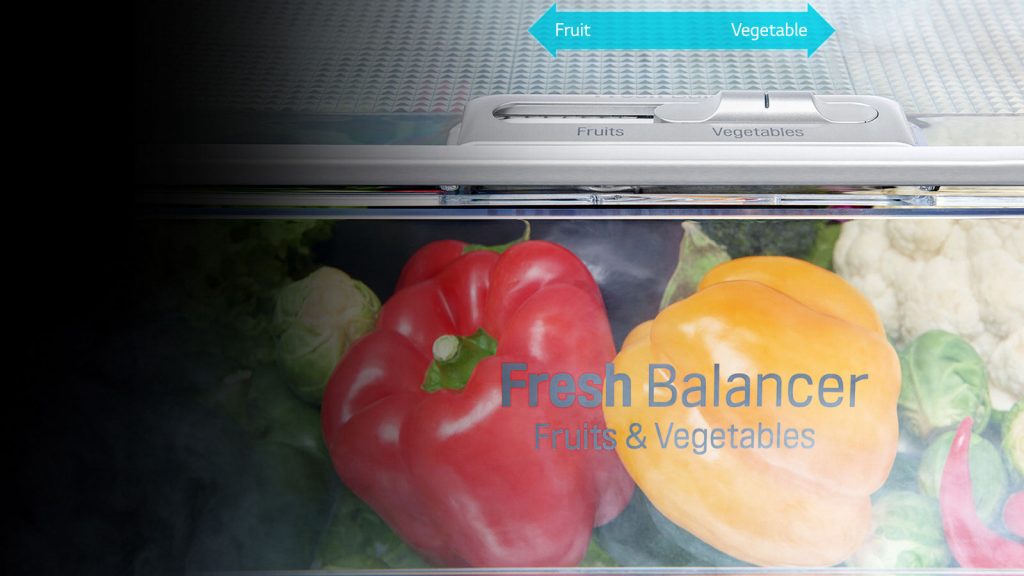 LG's FRESH Balancer drawer is equipped with a simple switch that regulates optimal humidity for storing either fruits or vegetables so that they stay fresher, colourful and tastier for longer.
Moist Balance Crisper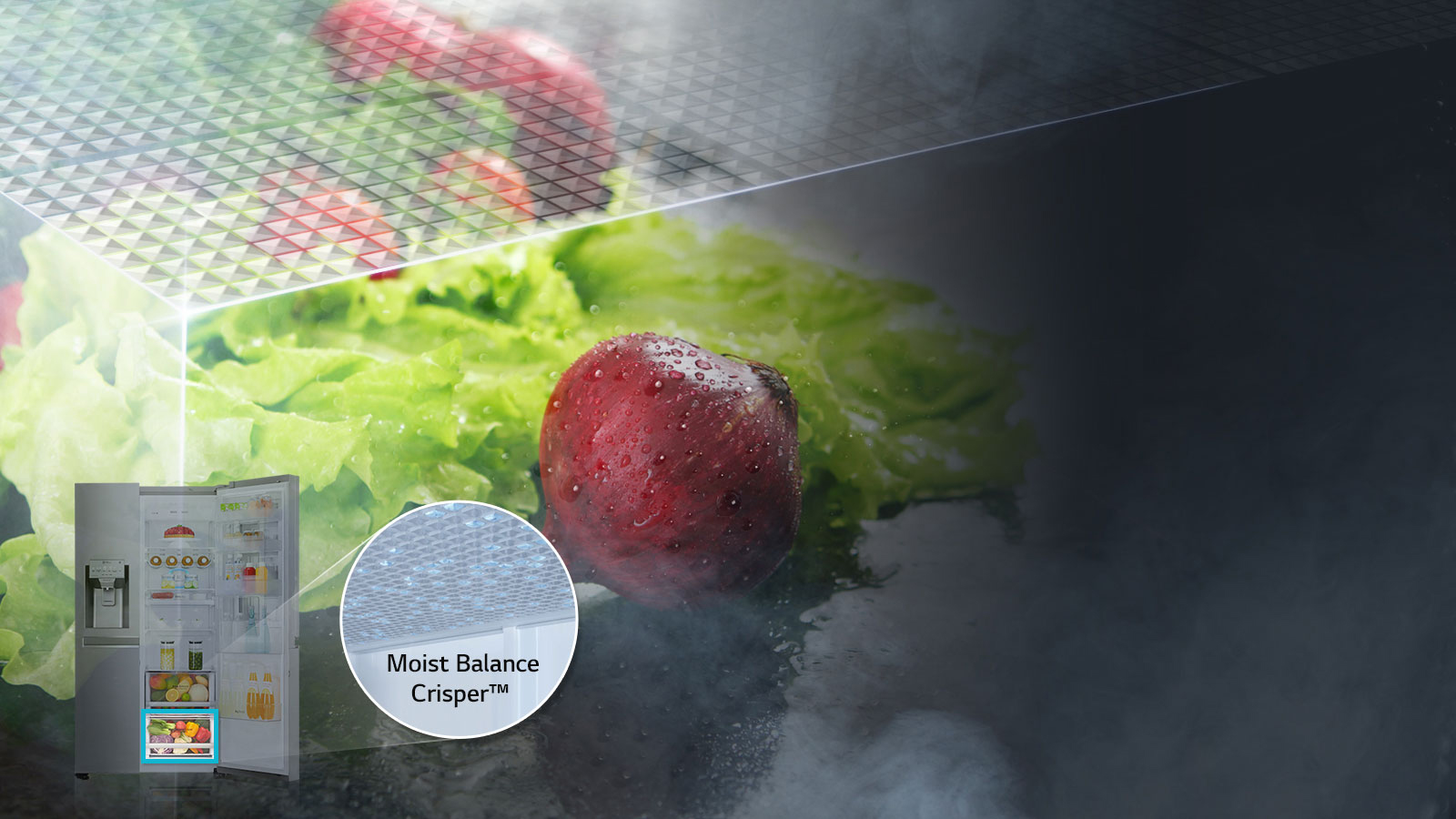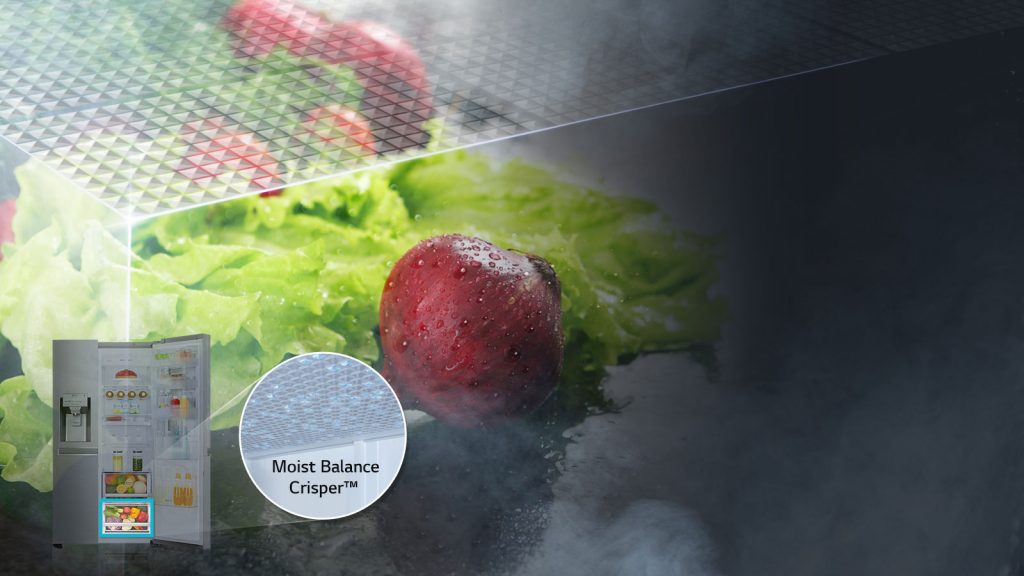 Moist Balance Crisper™ is an innovative lattice-patterned box which maintains moisture at an optimum level. Moisture from stored food evaporates and condenses onto the lattice above, maintaining a balance of moisture.
Signature Instaview
The LG Signature Instaview door-in-door fridge freezer is LG's 'Hero' model. Sitting at the top of their Instaview range, this model features LG's well known innovative design and technology. Aesthetically beautiful and incredibly functional, this fridge freezer is a stunning addition to their ever-growing refrigeration range. With an array on fantastic features unique to the Signature Instaview, such as the Centum System, Auto Open Door, FreshShield Cooling, and Platinum Fresh Wall, this stunning model will look perfect in any modern kitchen.
Centum System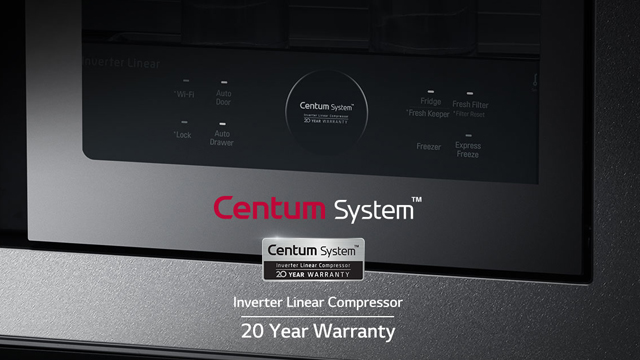 The Centum System refrigerator has a range of features that enhance its durability and enable it to operate effectively, such as the Inverter Linear Compressor (found in many other LG appliances), which now comes with an impressive 20-year warranty.
Auto Open Door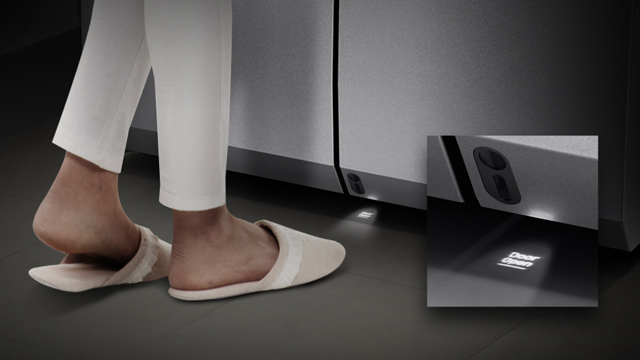 The auto open door feature is a smart sensor detector at the foot of the refrigerator that opens the door automatically. You simply step on the 'door open' light projection on the floor in front of refrigerator, and the door gently opens.
Eclipse Display & Smart ThinQ with Wi-Fi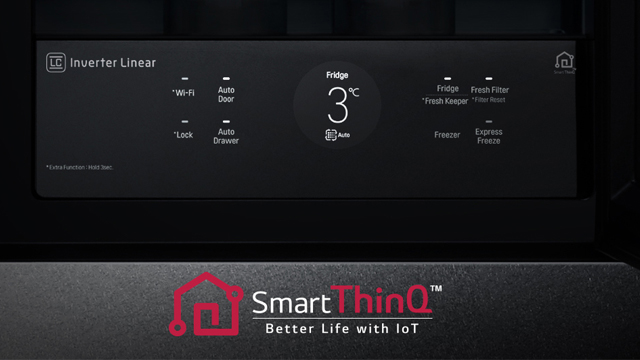 The Eclipse display and Smart ThinQ with Wi-Fi feature allows you to use the sleek controls or your smartphone to monitor and control your refrigerator with ease. Diagnose any problems that may occur with the simple touch of a button.
FreshShield Cooling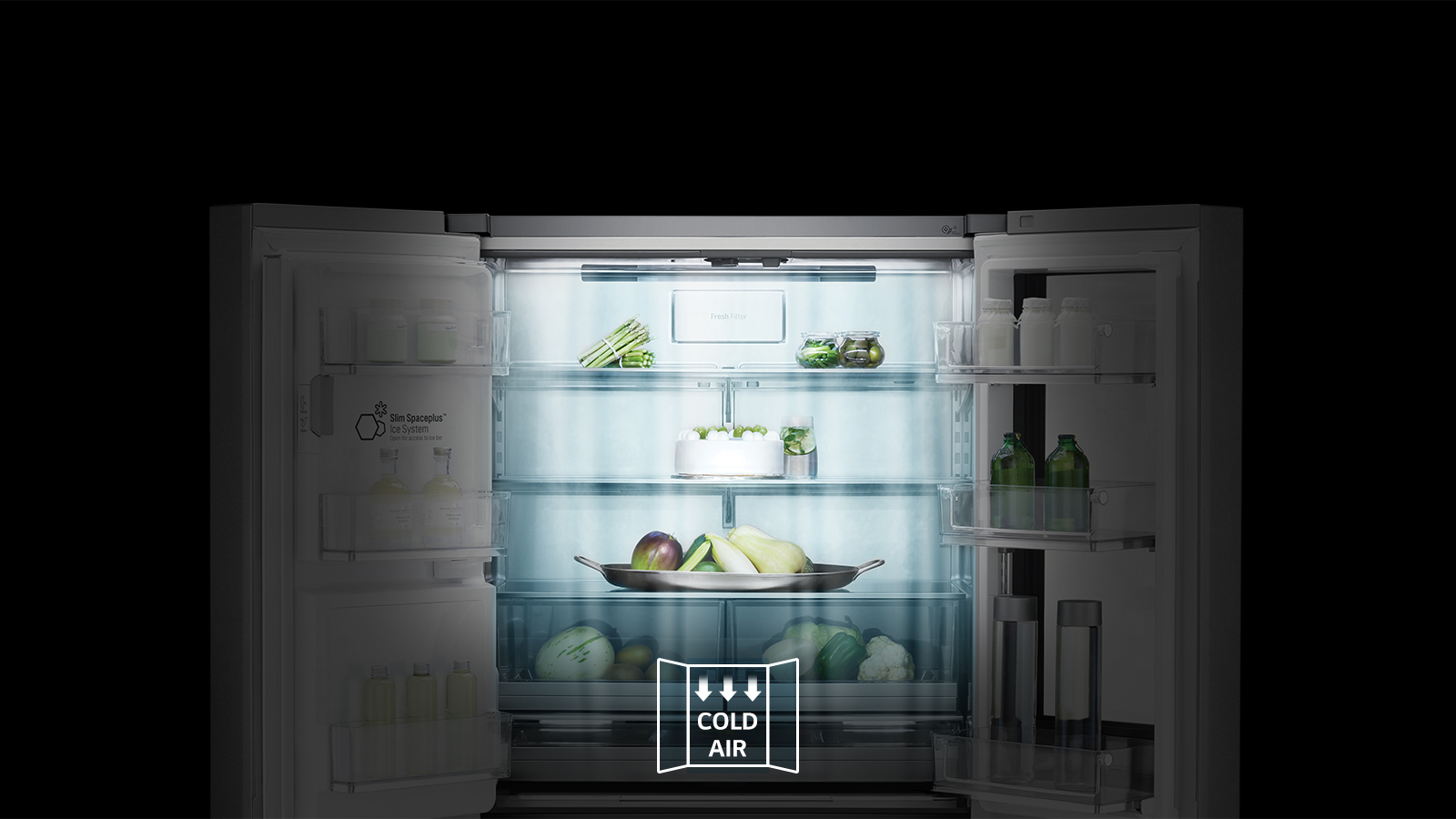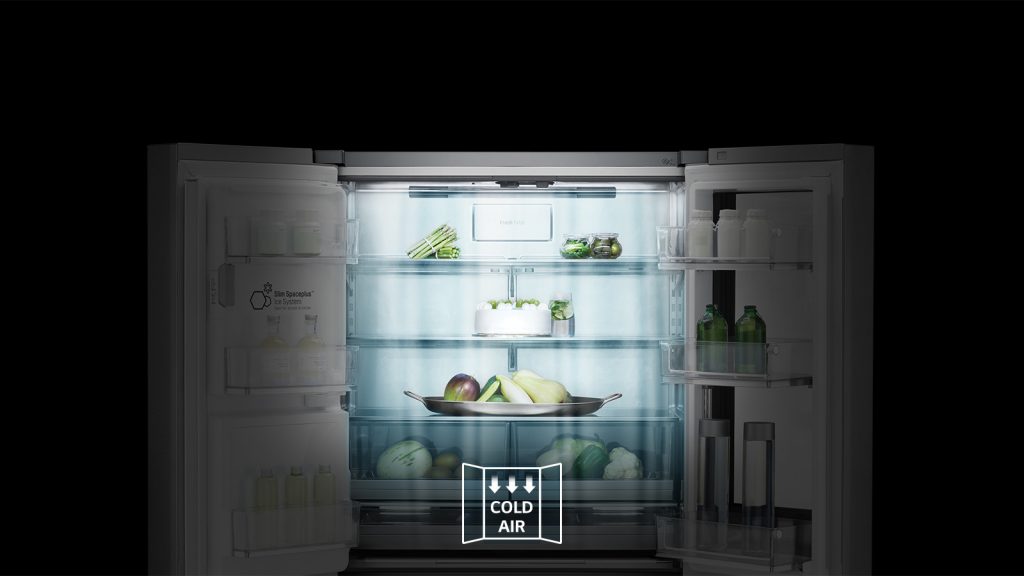 This feature forms a thermal barrier using cold air to maintain temperatures and lock in freshness. This enables you to get the best out of your foods and for much longer too! So less wastage on a weekly basis.
Custom Chill Pantry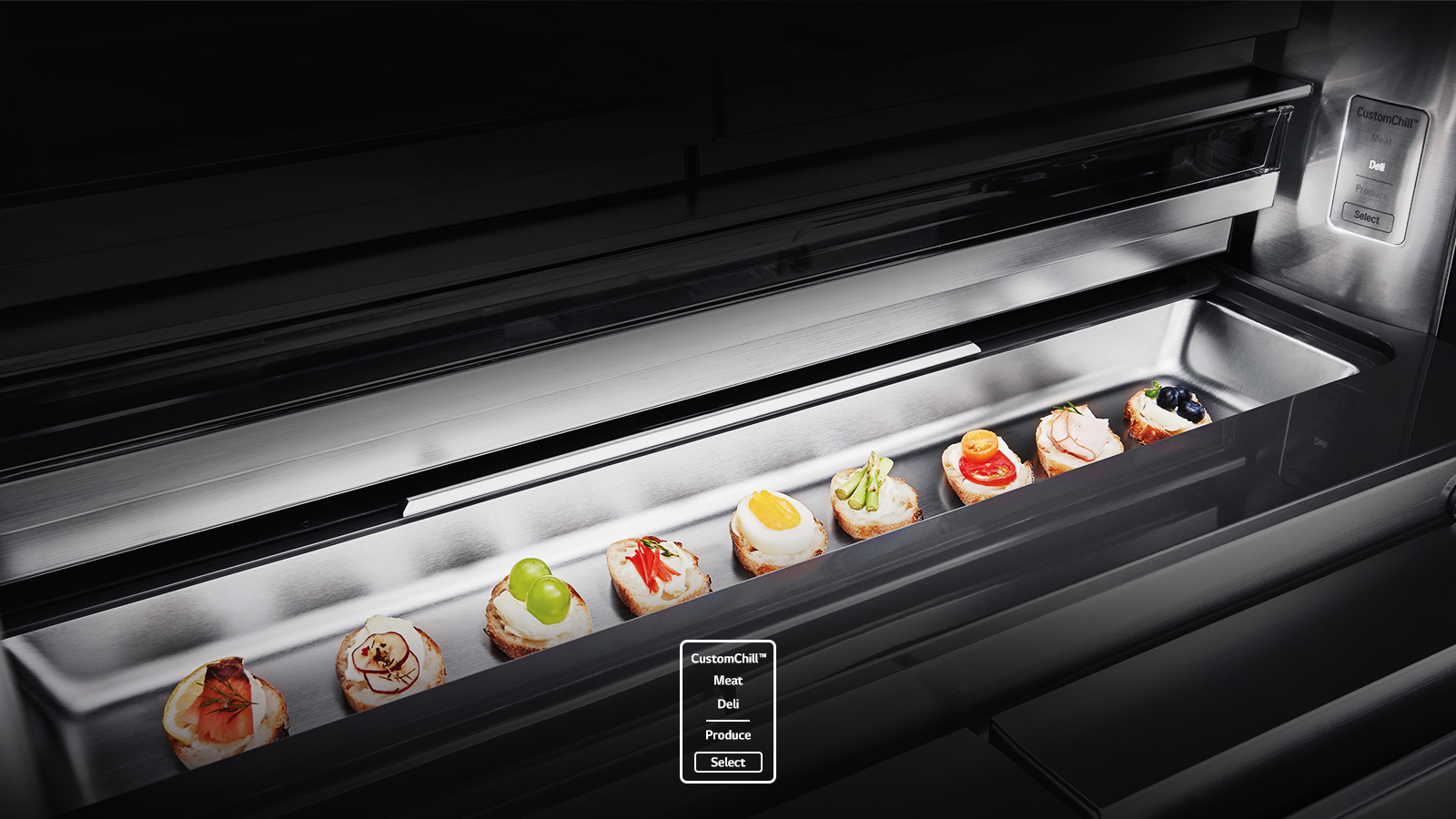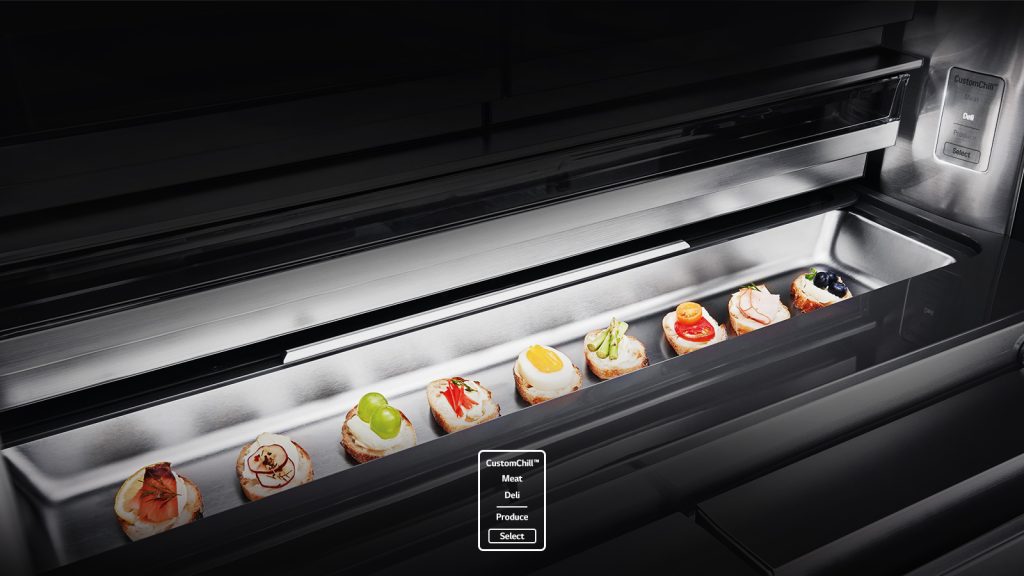 The wide and deep versatile pantry is available with different temperature settings for storing a wide range of foods such as meats, fish, salads and vegetables. The perfect storing temperatures for your individual items.
Platinum Fresh Wall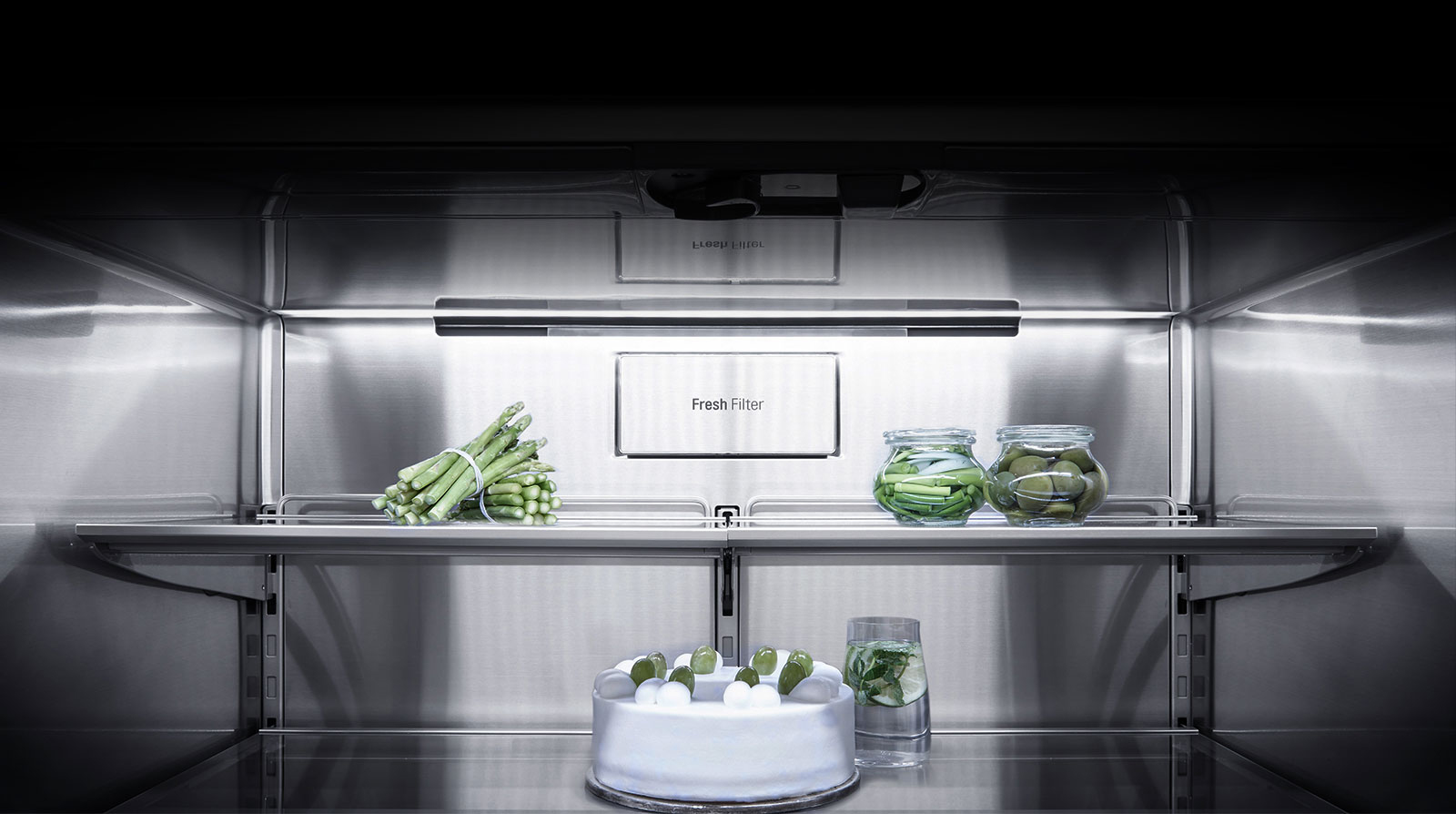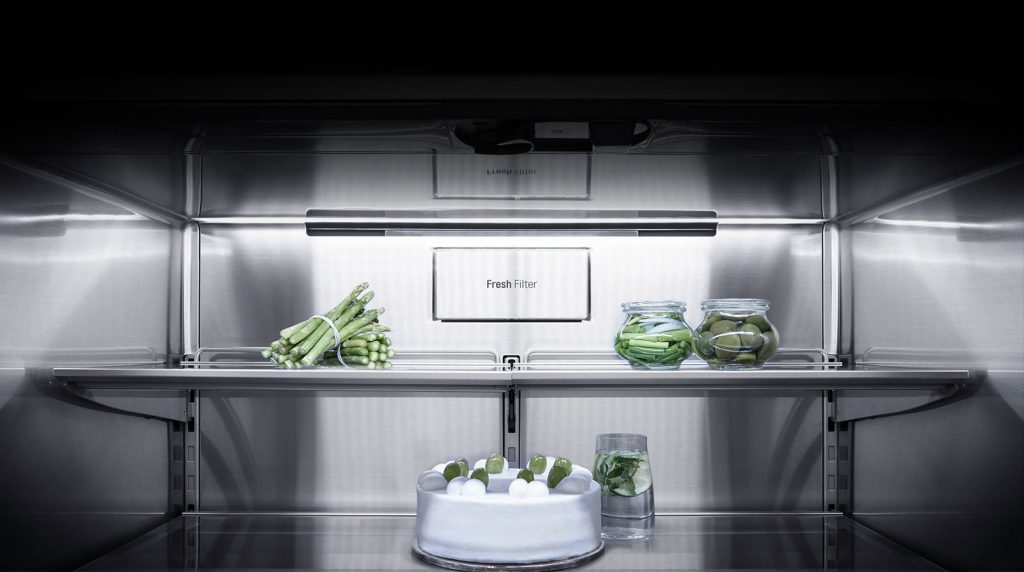 LG have designed this fridge freezer so that it has a stainless-steel interior. This helps to maintain the cold air within the fridge while providing an upscale look with premium interior design.