Samsung WD80J6A10AW 8kg/5kg Ecobubble Washer Dryer – WHITE
This item is no longer available
Samsung WD80J6A10AW 8kg/5kg Ecobubble Washer Dryer – WHITE
This superb EcoBubble 8kg washer dryer from Samsung is perfect for lower temperature washing and saving energy. The EcoBubble technology delivers powerful cleaning at impressively low temperatures by mixing air, water and detergent to create bubbles, removing dirt easily, whilst protecting fabric and saving energy. This model also features a 59 minute wash & dry cycle. Have your favourite outfits washed and dried in under an hour! Ideal for those last-minute outfit changes before a night out. With Air Wash technology which deodorizes and refreshes clothes using hot air, and intense stain removal features, this A rated washer dryer, finished in white, is the perfect washing companion.
5 Year
Warranty
Subject to registration on manufacturers website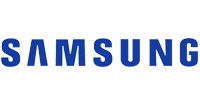 Sorry...
Unfortunately, we no longer stock this product.
Please call our experts for the best alternatives on 0115 965 1937
To see products similar to this one, click the button below.
See Similar Products
Why is this product not priced?
There are many appliances on our website which are not priced, more often than not these are premium built in products which are being installed into a new kitchen. As we are very much a traditional retailer we offer specialist advice and product knowledge to ensure that the appliances in your dream kitchen suit your needs perfectly.
We track all of our major competitors daily so you can be sure that when we build a bespoke appliance package for you we'll be offering you the best possible price. We can also talk you through all of the options to ensure that you're aware of everything on offer, including new products and Manufacturer promotions which often need claiming after you've taken delivery.
Call our sales team now on 0115 9651937 to discuss your requirements.
Or if it's more convenient send an email to sales@appliancecity.co.uk and we'll come back to you.
Alternatively you could build a Multibuy list online and send it over, we'll be happy to put a quote together and send it back to you.