Rangemaster CDL90EIBL/C Classic Deluxe 90cm Induction Range Cooker 90220 – BLACK
Rangemaster CDL90EIBL/C Classic Deluxe 90cm Induction Range Cooker 90220 – BLACK
£2,115.00
In stock
Get FREE delivery
to selected areas on
Wednesday 19th February
Classic style – modern technology, there's lots to like about this 90cm induction range cooker from Rangemaster. This gloss black Classic Deluxe model offers everything a traditional range cooker should – bevelled doors, arched windows and a handy towel rail, as well as a wealth of features designed to make cooking a daily pleasure. With its 2 electric ovens, separate grill and a 5 heat zone induction hob with 'hot hob' indicators for safety, the CDL90EIBL/C is a great buy for serious cooks. Plus you'll love the innovative Rapid Response function, which gives you 30% faster heat up times, so no waiting around for the oven to preheat.
2 Year
Warranty
Subject to registration on manufacturers website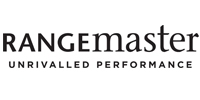 Why is this product not priced?
There are many appliances on our website which are not priced, more often than not these are premium built in products which are being installed into a new kitchen. As we are very much a traditional retailer we offer specialist advice and product knowledge to ensure that the appliances in your dream kitchen suit your needs perfectly.
We track all of our major competitors daily so you can be sure that when we build a bespoke appliance package for you we'll be offering you the best possible price. We can also talk you through all of the options to ensure that you're aware of everything on offer, including new products and Manufacturer promotions which often need claiming after you've taken delivery.
Call our sales team now on 0115 9651937 to discuss your requirements.
Or if it's more convenient send an email to sales@appliancecity.co.uk and we'll come back to you.
Alternatively you could build a Multibuy list online and send it over, we'll be happy to put a quote together and send it back to you.