AEG IAE64850FB 60cm 4 Zone MaxiSense Induction Hob – BLACK
Very Limited Stock Available!
AEG IAE64850FB 60cm 4 Zone MaxiSense Induction Hob – BLACK
£399.00
In stock
Get FREE delivery
to selected areas on
Tuesday 18th February
This superb 60cm wide induction hob from AEG boasts four heat zones. Finished in black glass with bevelled edges it will look great in any kitchen. Get the very best taste and texture when frying, every single time. To start, just select the food and desired result. No more guessing when the pan or oil is at the right temperature. No more heat adjustments. With the SenseFry® induction hob, great flavour is guaranteed.
2 Year
Warranty
Subject to registration on manufacturers website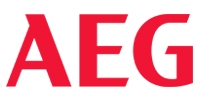 Black glass with bevelled edges
Direktouch controls
4 heat zones:
Front left: 2.3kw (boost to 3.2kw)
Rear left: 2.3kw (boost to 3.2kw)
Front right: 1.4kw (boost to 2.5kw)
Rear right: 1.8kw (boost to 2.8kw)
Bridge function – 2 left zones combine to form a 4 segment induction zone where up to 4 segments can be used to form a single cooking area
Programmable timer per section: up to 99 minutes
Automax function – automatically reduces heat to preselected power level after boiling
Residual heat indicators
Child safety control lock
Auto safety switch off
Dimensions: w590 x d520 x h55mm
Please note:
Induction hobs cannot be placed above built-under double ovens
This appliance must be registered with AEG to qualify for the 2 year parts and labour warranty.
Click here to register your warranty on the AEG website
Why is this product not priced?
There are many appliances on our website which are not priced, more often than not these are premium built in products which are being installed into a new kitchen. As we are very much a traditional retailer we offer specialist advice and product knowledge to ensure that the appliances in your dream kitchen suit your needs perfectly.
We track all of our major competitors daily so you can be sure that when we build a bespoke appliance package for you we'll be offering you the best possible price. We can also talk you through all of the options to ensure that you're aware of everything on offer, including new products and Manufacturer promotions which often need claiming after you've taken delivery.
Call our sales team now on 0115 9651937 to discuss your requirements.
Or if it's more convenient send an email to sales@appliancecity.co.uk and we'll come back to you.
Alternatively you could build a Multibuy list online and send it over, we'll be happy to put a quote together and send it back to you.