Miele K35472ID 140cm Integrated In Column Larder Fridge
Last One Available!
Miele K35472ID 140cm Integrated In Column Larder Fridge
£999.00
Available to order
Call our sales team on
0115 965 1937
for delivery dates.
Designed to be fitted in a tall housing unit with a furniture door attached, this excellent integrated fridge from Miele is full of features to keep your food fresh. Dynamic Cooling evenly circulates cool air, while 2 Perfect Fresh boxes are the perfect environment for your fruit and vegetables. Look out for the Flexi Lights, which attach to the shelf edge for a clever look and bright interior and thanks to the spacious 236 litre capacity, you will easily be able to fit in all your favourites!
2 Year
Warranty
Subject to registration on manufacturers website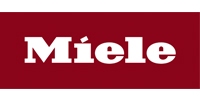 Integrated in column PerfectFresh larder fridge
Net capacity 236 litres
Electronic touch controls
LCD display
5 shelves (4 are height adjustable safety glass)
2 PerfectFresh salad containers
Chrome bottle rack
Butter dish
Egg tray
FlexiLight – individually adjustable glass edge LED lighting which can be installed on any shelf level
Dynamic cooling
SuperCool function
Noise level: 38 db
Energy efficiency A++
Annual energy consumption: 125 kwh
Self closing door
Door hinged right, reversible
Door on door fitment
Dimensions: h1397-1413 x w560-570 x d600mm
Why is this product not priced?
There are many appliances on our website which are not priced, more often than not these are premium built in products which are being installed into a new kitchen. As we are very much a traditional retailer we offer specialist advice and product knowledge to ensure that the appliances in your dream kitchen suit your needs perfectly.
We track all of our major competitors daily so you can be sure that when we build a bespoke appliance package for you we'll be offering you the best possible price. We can also talk you through all of the options to ensure that you're aware of everything on offer, including new products and Manufacturer promotions which often need claiming after you've taken delivery.
Call our sales team now on 0115 9651937 to discuss your requirements.
Or if it's more convenient send an email to sales@appliancecity.co.uk and we'll come back to you.
Alternatively you could build a Multibuy list online and send it over, we'll be happy to put a quote together and send it back to you.