Miele KM6629 76cm 4 Zone PowerFlex Induction Hob – STAINLESS STEEL
This item is no longer available
Miele KM6629 76cm 4 Zone PowerFlex Induction Hob – STAINLESS STEEL
Miele really go out to impress with their 76cm wide flush fit PowerFlex induction hob. Boasting 2 Powerflex and 2 regular induction zones for great flexibility. Packed with clever technology, such as Con@tivity which communicates with enabled hoods for self regulating extraction, precise touch controls and several functions it really makes a kitchen. Contemporary black glass and stainless steel add that modern design twist.
2 Year
Warranty
Subject to registration on manufacturers website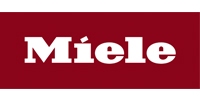 Black glass surface with stainless steel trim
4 heat zones:
Front left: 2.3kw (boost to 3.7kw)
Rear centre: 1.4kw
Front right: 2.1kw (boost to 3.65kw)
Rear right: 2.1kw (boost to 3.65kw)
The 2 right hand zones can be combined to form a single large zone 3.4kw (boost to 7.3kw)
SmartSelect touch controls
9 power levels
Minute minder
AutoBoost function
Keep warm function
Stop and Go function
Pan size recognition
Overheating protection
Residual heat indicators
System lock
Safety switch off
Con@ctivity 2.0 enabled
Total connected load: 7.3 kw
Dimensions: w764 x d504 x h48mm
Please Note:
Induction hobs cannot be placed above built-under double ovens
All warranties must be registered with Miele within 28 days of purchase – Click here to register online
Sorry...
Unfortunately, we no longer stock this product.
Please call our experts for the best alternatives on 0115 965 1937
To see products similar to this one, click the button below.
See Similar Products
Why is this product not priced?
There are many appliances on our website which are not priced, more often than not these are premium built in products which are being installed into a new kitchen. As we are very much a traditional retailer we offer specialist advice and product knowledge to ensure that the appliances in your dream kitchen suit your needs perfectly.
We track all of our major competitors daily so you can be sure that when we build a bespoke appliance package for you we'll be offering you the best possible price. We can also talk you through all of the options to ensure that you're aware of everything on offer, including new products and Manufacturer promotions which often need claiming after you've taken delivery.
Call our sales team now on 0115 9651937 to discuss your requirements.
Or if it's more convenient send an email to sales@appliancecity.co.uk and we'll come back to you.
Alternatively you could build a Multibuy list online and send it over, we'll be happy to put a quote together and send it back to you.