Bosch KGN36VL35G 60cm Serie 4 Frost Free Fridge Freezer – SILVER
Bosch KGN36VL35G 60cm Serie 4 Frost Free Fridge Freezer – SILVER
£619.00
In stock
Get FREE delivery
to selected areas on
Wednesday 19th February
We love the clever technology and modern design of this brillant fridge freezer from Bosch. The KGN36VL35G has a roomy 324 litres of space, perfect for busy kitchen and with handy features like the Easy Access shelf so you can reach your food with ease, it's simple to grab and go! This fridge freezer works to keep things fresh as well. Fresh Sense sensors monitor the temperature to keep the climate perfect for storage and the Air Fresh filter eliminates odours and bacteria for a clean, crisp fridge freezer! With VitaFresh drawers in the fridge, storing your fruit and vegetables at exactly 0°C will lock in freshness making them last longer. Also, with an adjustable humidity setting on the salad drawer, you'll have a perfectly controlled environment for your fresh food. As the KGN36VL35G is also A++ energy rated you can rest assured that the running costs will be kept low while it keeps your food cool.
2 Year
Warranty
Subject to registration on manufacturers website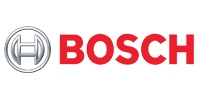 Why is this product not priced?
There are many appliances on our website which are not priced, more often than not these are premium built in products which are being installed into a new kitchen. As we are very much a traditional retailer we offer specialist advice and product knowledge to ensure that the appliances in your dream kitchen suit your needs perfectly.
We track all of our major competitors daily so you can be sure that when we build a bespoke appliance package for you we'll be offering you the best possible price. We can also talk you through all of the options to ensure that you're aware of everything on offer, including new products and Manufacturer promotions which often need claiming after you've taken delivery.
Call our sales team now on 0115 9651937 to discuss your requirements.
Or if it's more convenient send an email to sales@appliancecity.co.uk and we'll come back to you.
Alternatively you could build a Multibuy list online and send it over, we'll be happy to put a quote together and send it back to you.