Highlights of the Miele Steam Ovens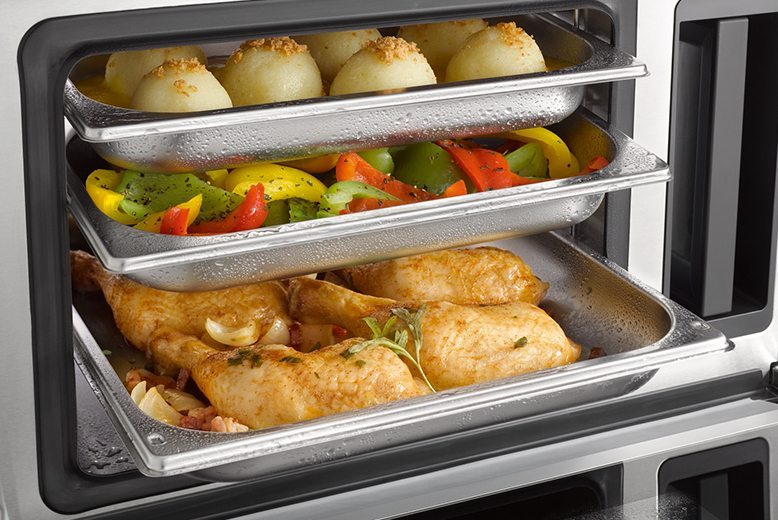 Cooking on three levels
Perfect results times three.
Miele steam ovens allow you to cook on up to three levels simultaneously – even different dishes. This is because with steam cooking neither odours nor flavours are transferred to other foods. So you can cook a complete meal for lots of people at the same time. Each dish retains its own flavour.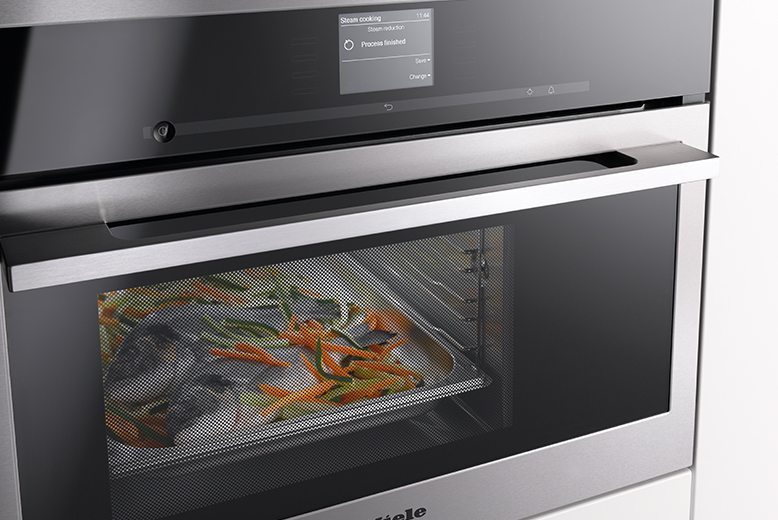 Keep Warm Function
Automatically keeps finished dishes hot
"At the end of the cooking time, food is automatically kept warm for up to 15 minutes without loss of quality." So it does not matter if you are a few minutes late.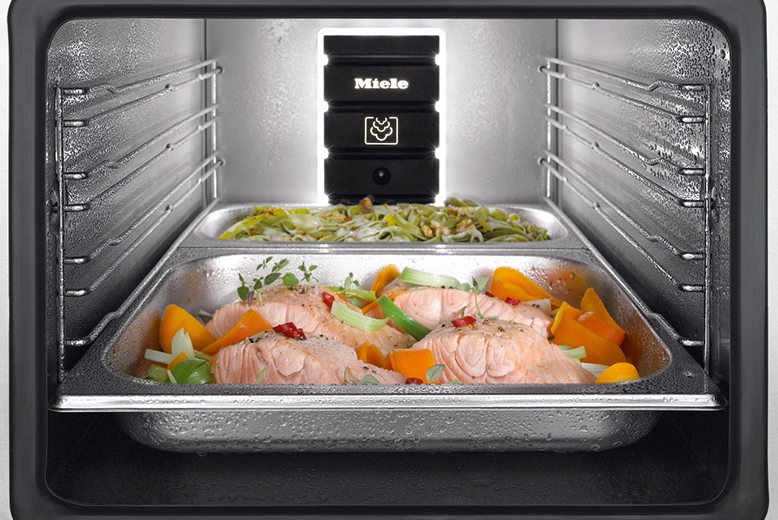 Large cooking compartment and large tray size
Allows you to be creative 
The new cooking compartment of the Miele steam oven with MultiSteam allows you to place a GN size 1/2container and a GN size 1/3 container behind each other on each of the three levels. No one else has such a large tray size!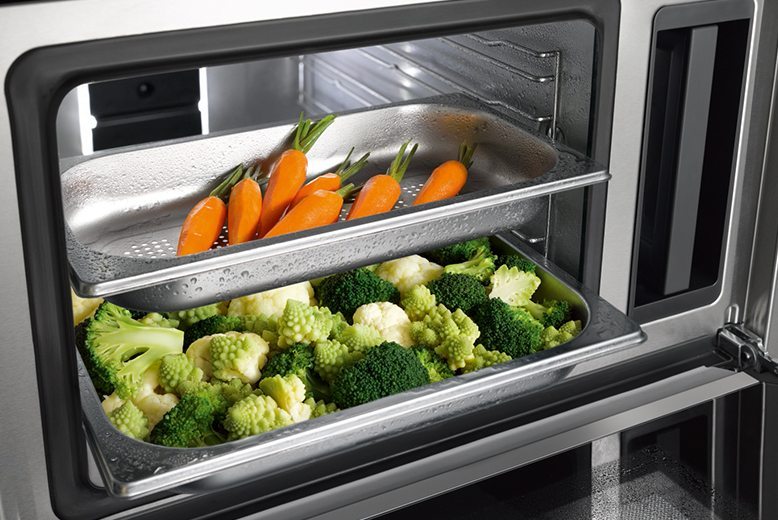 Quantity-independent cooking
The same cooking duration for different weights
Regardless of whether you are cooking just one portion or a meal for the whole family, whether the food is frozen or fresh, the cooking duration will always be the same in a Miele steam oven. There is no longer any need to weigh food and calculate different cooking durations.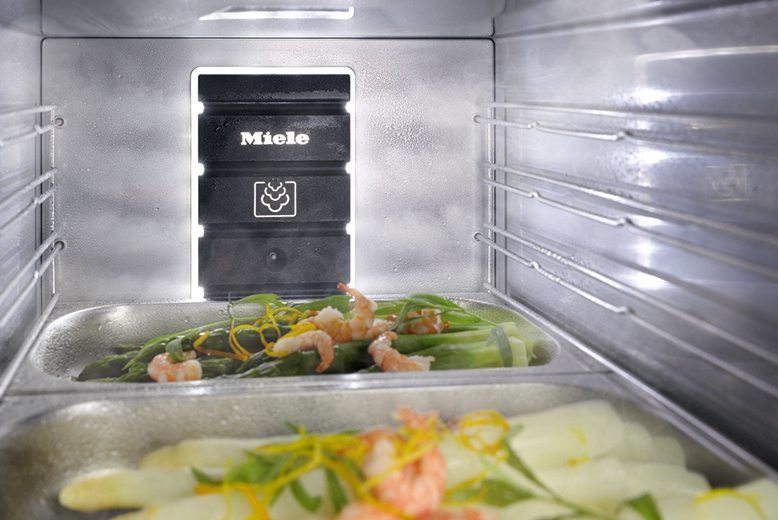 MultiSteam
Perfection just as you like it 
Perfection to suit personal tastes – the Miele steam oven is an all-round expert and the perfect partner for an oven and a hob. As the cooking durations for cooking with steam are the same as for cooking food in a saucepan, you do not have to change your cooking habits. You can make starters, soup, fish, meat, vegetables, side dishes or desserts separately – or an entire meal in a single cooking process. With Miele steam combination ovens even the most demanding wishes can be individually fulfilled – firm or tender. The unique external steam generation in the form of Miele MultiSteam technology ensures perfect results. Eight steam inlet ports enable fast steam generation and distribution, short heat-up times and more uniform cooking results.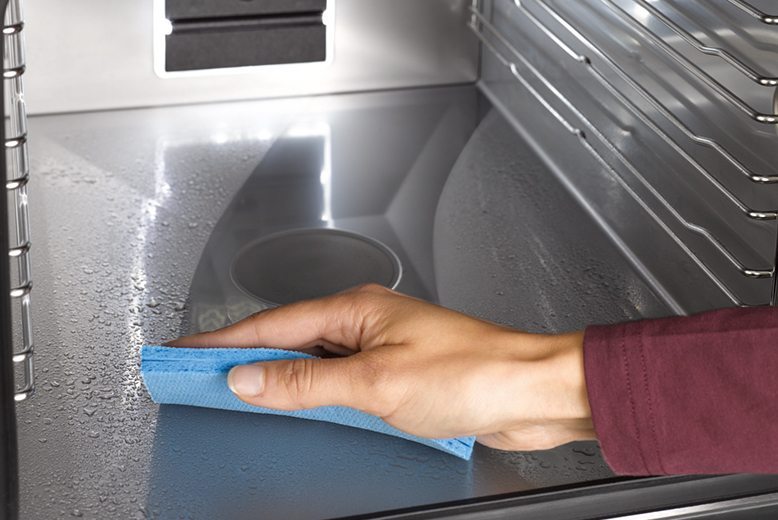 Simple Cleaning
Spic and span in next to no time
"Thanks to external steam generation and a stainless steel oven interior, Miele steam ovens are very easy to clean." No annoying calcium deposits form in the cooking compartment, and the smooth cooking cabinet walls and above all the base of the cooking compartment are easy to clean. After you are finished cooking one wipe is sufficient and everything is dry and shiny again.