Whether it's built-in or integrated you require, Miele offer a range of dishwashers which are guaranteed to fulfil your every pot washing need. Miele have innovative features such as Knock2open or the 3D cutlery tray which may differ from model to model but one this is for sure they are all designed to last. When you buy with Miele, you can rest assured that you get nothing but quality.
Highlights of the Miele Dishwashers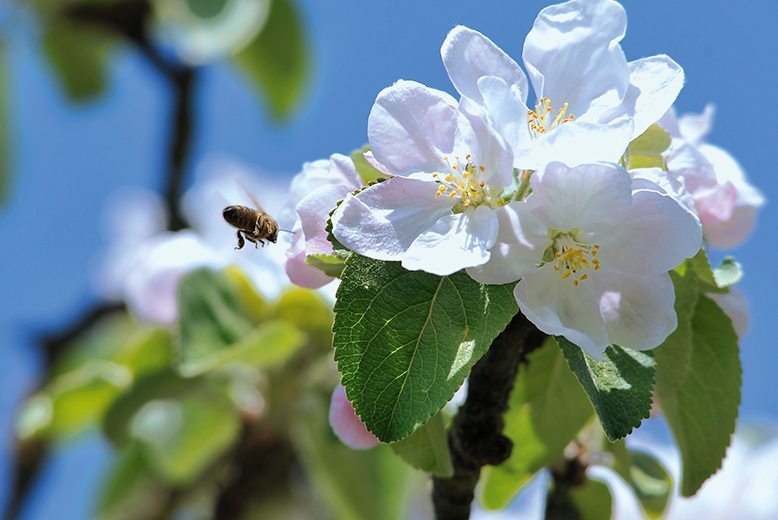 Superior Energy Efficiency
Energy savings with perfect results
The energy label informs you at a glance about the efficiency and capacity of your dishwasher. Miele appliances combine perfect cleaning and drying results with very low electricity and water consumption: Energy efficiency class A+++ Annual energy consumption: 237 kWh Annual water consumption: 2716 litres Drying class: A Best results with low consumption.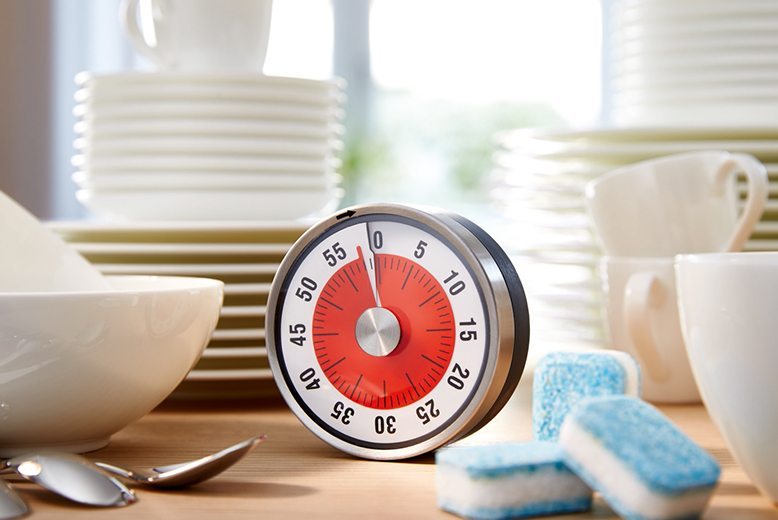 QuickPowerWash
Excellent cleaning performance… 
Unmatched synergy: The new dishwasher programme QuickPowerWash and the specially designed UltraTabs Multi achieve the best possible cleaning and drying results for normally soiled crockery in 58 minutes. The specially developed tabs dissolve in only 2-3 minutes. Thus, the cleaning performance begins right at the start of the wash programme. The result: Cleaning performance class A1.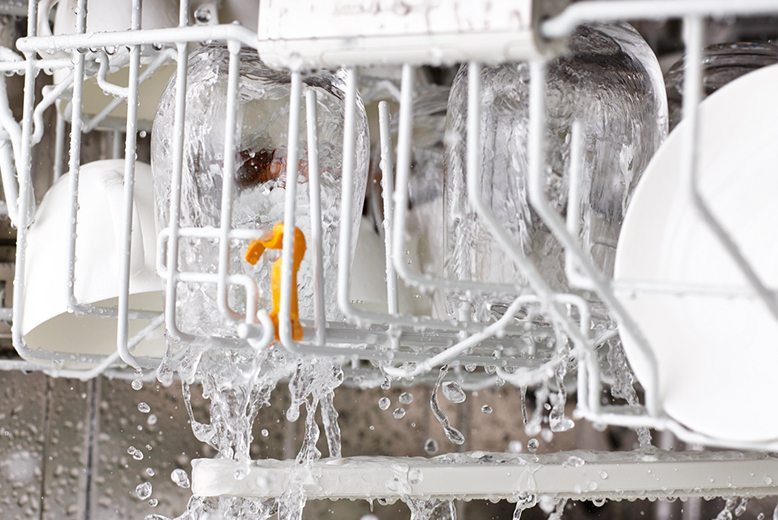 Freshwater Dishwasher Consumption
The most economical Miele dishwashers ever
Miele dishwashers only use fresh mains water. The Sensor wash/Automatic programme uses as little as 6.5 litres* of water – significantly less than filling your kitchen sink. With this feature Miele has reduced water consumption by 85% over the last 30 years. Electricity consumption is also reduced to new all-time lows: In the ECO programme, Miele dishwashers achieve energy consumption values of only 0.83 kWh*.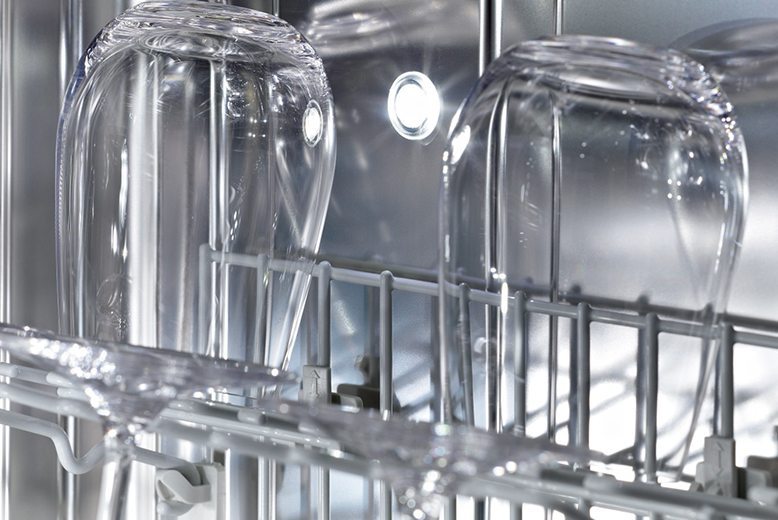 Brilliant Light
Perfect lighting for easier loading
The patented door control automatically lights up 4 powerful LEDs when the dishwasher is opened. The 4 LEDs illuminate the interior with brilliant light. The working area of the dishwasher is lit up perfectly making loading and unloading of the baskets noticeably easier.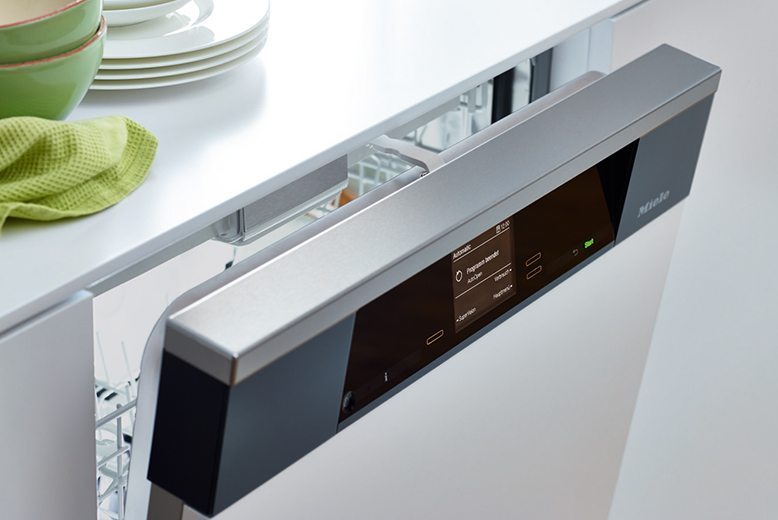 AutoOpen Drying
For perfectly dry crockery 
At the end of the programme the door of the dishwasher opens automatically and leaves a small gap. This allows fresh air to reach the crockery and even washed items like plastic dishes dry completely. Your worktop is protected from moisture by special air ducts.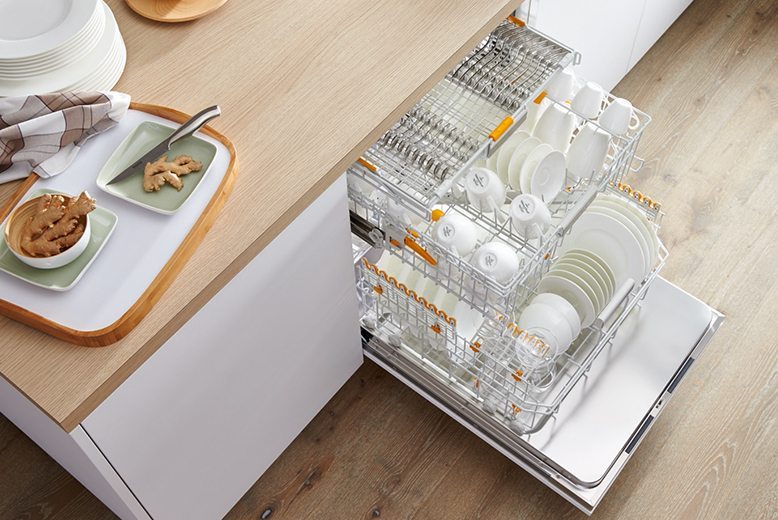 EcoFlex Baskets
Perfect basket design for every load situation
The new basket design has been thought out to the smallest detail and offers unique solutions. Everything has its proper place for best possible cleaning. The coloured FlexAssist markings point out the flexible elements and are equipped with small symbols. You can design your basket configuration conveniently with the flick of a wrist. Integrated silicone pads in the FlexCare glass holder ensure gentle support for delicate glasses.
Note that not every appliance has every feature shown – see the individual product details to determine which features apply.