Whirlpool BIWMWG71484UK 7kg Fully Integrated Washing Machine
Whirlpool BIWMWG71484UK 7kg Fully Integrated Washing Machine
£429.00
In stock
Get FREE delivery
to selected areas on
Friday 28th February
This fully integrated washing machine from Whirlpool boasts an impressive 7kg capacity and a 1400rpm spin speed. This unit is designed to sit behind a full height furniture door to match the rest of your kitchen.
2 Year
Warranty
Subject to registration on manufacturers website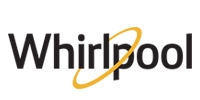 Capacity 7 kg
Spin speed 1400rpm (variable)
Electronic controls
Digital display
Time remaining display
Delay timer 1-24 hours
Variable temperature
6th Sense technology
FreshCare+ function
16 wash programmes: cotton, delicates, economy, intensive, mixed, prewash, quick wash 30 minutes, sports, synthetics, wool
Spin and drain option
Childproof lock
Noise level: wash 46dB, spin 73dB
Energy efficiency A+++
Annual energy consumption: 157 kwh
Annual water consumption: 10840 litres
Dimensions: h820 x w595 x d545mm
All warranties must be registered with Whirlpool within 28 days of purchase to qualify for the two year warranty – Click here to register online
Why is this product not priced?
There are many appliances on our website which are not priced, more often than not these are premium built in products which are being installed into a new kitchen. As we are very much a traditional retailer we offer specialist advice and product knowledge to ensure that the appliances in your dream kitchen suit your needs perfectly.
We track all of our major competitors daily so you can be sure that when we build a bespoke appliance package for you we'll be offering you the best possible price. We can also talk you through all of the options to ensure that you're aware of everything on offer, including new products and Manufacturer promotions which often need claiming after you've taken delivery.
Call our sales team now on 0115 9651937 to discuss your requirements.
Or if it's more convenient send an email to sales@appliancecity.co.uk and we'll come back to you.
Alternatively you could build a Multibuy list online and send it over, we'll be happy to put a quote together and send it back to you.